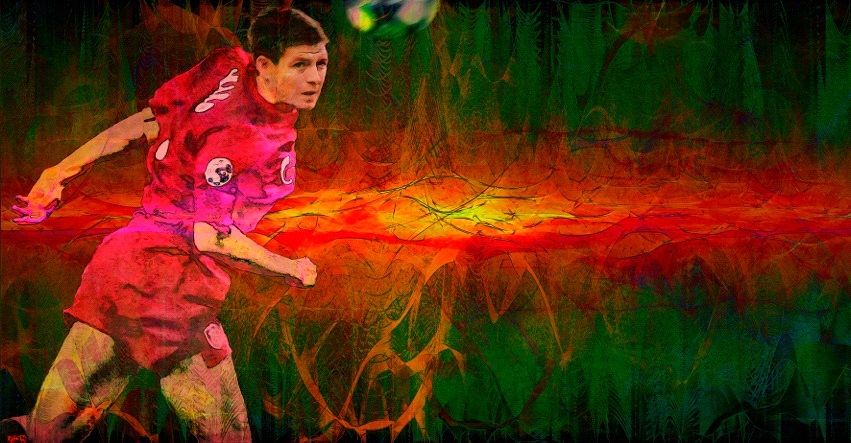 The biggest sporting moments from the best of British, including Lewis Hamilton, have been immortalised on canvas and will be auctioned from September 4 to 14 for Willow – the only national charity working with seriously ill young adults aged 16 to 40 to fulfil uplifting and unforgettable Special Days.  The artworks will be on show at a public exhibition, September 9 & 10 at Bonhams, London W1.
Britain's top sporting heroes Mo Farah; Lewis Hamilton; AP McCoy; Theo Walcott; Steven Gerrard; Wayne Rooney; Andy Murray; Sir Bradley Wiggins; Sir Ben Ainslie; Ian Poulter; Justin Rose; Hannah Cockroft and Christine Ohuruogu have all taken part in Sportwaves.  The stunning collection depicts a fine art portrait of the sportsmen and women in action, combined with a digital soundwave of the moment captured.
Each original artwork has been signed by the sporting great and will be available to view at the public exhibition, and to bid for online in the charity auction.  Artwork is available to view now at www.sportwaves.org
Each piece has been created by artist Rob Highton, whose stunning work includes paintings of sporting heroes, music and popular culture, and Tim Wakefield, a new media artist whose work features the exuberant infusion of digital sound waves with paintings.
"The combination of fine art and high profile sporting heroes is an exciting match for any sport or art lover.  The Sportwaves collection captures special moments in sporting history.  Funds raised at auction will enable Willow to provide its own special moments for those living with life threatening conditions at a time when they need it most," said Bob Wilson, Willow co-founder and Life President.
To date Willow has provided more than 10,000 Special Days for people living with cancer, cystic fibrosis, motor neurone disease, muscular dystrophy, organ failure and Huntington's, amongst other conditions.  These Special Days enable them and their families to reconnect and refocus on each other while enjoying an activity of their choosing. A day for them, a day about them and a day that will create memories they will treasure forever.
Willow was founded by former Arsenal goalkeeper and TV presenter, Bob Wilson and his wife, Megs, as a lasting memorial to their daughter, Anna, who died of cancer aged 31.
For more information about Willow visit www.willowfoundation.org.uk or telephone 01707 259777.