The summer for Liverpool, started at a low. Losing Luis Suarez, undoubtedly one of the best players on the planet, was a rude awakening. The goals he scored last season were one of the key reasons Liverpool found themselves in the title race. But all is not lost. The new recruits Liverpool have signed are perhaps not a like-for-like replacement for Luis, but may just affect the club for the better.
The key area of strengthening for Liverpool was the defence. It would be understandable for fans to feel a Suarez-shaped vortex must be filled by a similarly goal-thirsty, creative striker. Surely though, the opportunity to sure up a defence that leaked 50 goals last season is one that should be grabbed with both hands. Luckily it was.
The signing of Dejan Lovren was an incredibly astute one. Although some fans baulked at his £20m transfer fee, they could at least say Liverpool threw money at Southampton to sign a very good centre half. For me last season, Dejan Lovren was the most consistent centre back in the Premier League. Although Vincent Kompany is perhaps the most established and highly rated defender in the league, there were times when the talismanic captain was absent from high priority games. The opposite can be said of Lovren.
In my mind there are two different types of centre back. There is the tactician and the tackler. The most obvious example being Jamie Carragher and Sammi Hyypia. Big Sammi was a genius. He led the line, his positioning was impeccable and he gave Jamie Carragher the easier job of pressing the attackers. Dejan Lovren will bring this quality back to Liverpool's defence.
---
Monday Night Football (SSN) – Dejan Lovren Analysis
---
Only time will tell who will be given the opportunity to partner Lovren. For me, I would love to see Sakho being moulded for the job. One of Sakho's flaws is he is petulant and doesn't hold his line very well. His strengths though, are tackling and brtutish force. With Lovren's guidance, I feel they could form a formidable partnership.
Another area Liverpool needed to improve upon was the right-back position. Funnily enough Liverpool look to have solved that problem by signing a left-back. With the arrival of Alberto Moreno seemingly imminent (for anyone who hasn't seen him yet,
you're in for a treat), Rodgers has cleverly paved the way for Jon Flanagan to play in his more comfortable position of right back. 'What about Glen Johnson?' you may ask. My answer to that would be, 'what about Glen Johnson?'. In recent seasons his form has gone from bad to worse.
Javier Manquillo for me, as I've mentioned before, looks a very scruffy full-back, graced with all the pace in the world but with no defensive discipline. Perhaps time will tell and he will prove me wrong, however, his performances in La Liga last season were sometimes quite hard to watch. Having Glen Johnson as a possible mentor may further is defensive ineptitude.
As fans can tell already by pre-season, Emre Can looks like an absolute beast. I admit, I had only heard of the German midfielder before his Liverpool career and had never really seen him with my own eyes. There was a general sense of mixed feelings for his signing, but he has put any doubts to bed so far with an excellent pre-season.
The signing of Ricky Lambert was very astute. for £4 million pounds, we signed the second highest scoring English striker. £4 million. That is the equivalent of the average Liverpool players wages per season in total. Not bad for a pretty decent striker. Trying to justify the signing of Adam Lallana though causes quite the head ache. Lallana was one of the star players last season, but trying to find a place for him in the Liverpool squad for me is a difficult task. If you sign a player for £25 million, he needs to slide right in to your starting 11. However, with the diamond system, the 4-2-3-1 and the odd 4-3-3 we play now and again, I see absolutely no place for him. For me it was an ill advised transparent display of wealth. Something that was completely unnecessary.
Perhaps looking even more unnecessary with the arrival of Croatian wonderkid Lazar Markovic. The frightening fact that Markovic has won the league in every season he has played in since signing his professional contract, is something Liverpool fans will relish. To describe the lad as quick would be a disservice; the kid is like lightning. Combine that pace with Liverpool's ferocious counter-attack and he should fit in seamlessly.
And finally, the signing and then loan-back deal for Divock Origi seems a very smart deal. The pacy and tricky attacker has been attracting a lot of attention in the last 18 months from a number of huge European clubs. Luckily for us he chose us. After an excellent season with Lille is Ligue 1, Origi topped it off with an outstanding World Cup displaying, scoring a well placed goal against Russia in the Maracana on his debut World Cup. According to Rodgers, 'Origi has everything'. There is a common misconception from fans who have not seen him play that he is an out-and-out striker. Origi is a versatile forward, much like Hazard or Sterling.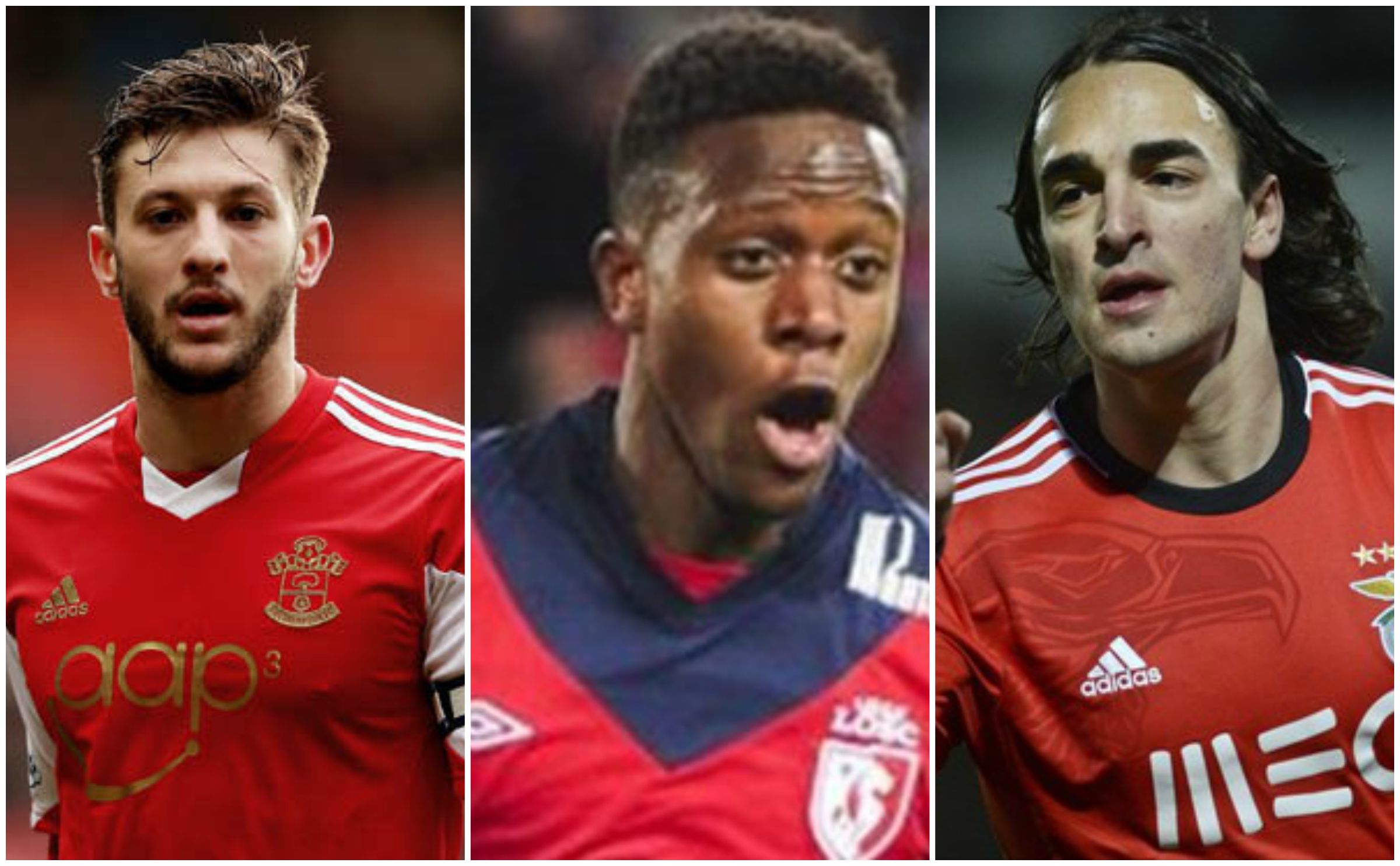 All in all the signs are there that Liverpool have strengthened in the summer. In particular the arrival of Lovren, the imminent one of Moreno and Emre Can please me the most. The idea of scoring goals from the counter attack was a pretty well worked one last season. Imagine how much greater that plan would be if Liverpool had the defenders they have now?