Jamie Carragher has signed a limited number of Champions League Final commemorative programmes, Liverpool v AC Milan, 2005. They are brand new.
As we near the 10th anniversary of that incredible night in Istanbul, here is your chance to own a piece of history! The signed programme will be sent with another publication called The History of the 49 finals which includes details of Liverpool's 4 previous triumphs!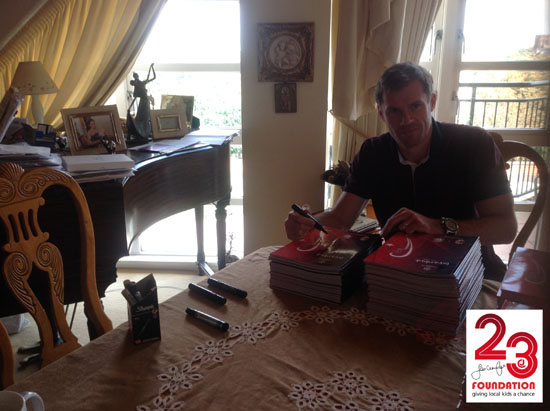 There are limited numbers available and Jamie has signed them on the cover in a permanent marker (as per pictures attached).
To order please write to mike@jamiecarragher.org with details of your full postal address and preferred payment method. They will be sold on a first come first served basis.
They are £55 each which includes shipping by recorded mail and each one will be accompanied by our unique certificate of authenticity. Payment can be made by paypal, bank transfer or cheque payable to the 23 Foundation. All profits go to our charity.