There's something ironic about Emre Can signing for Liverpool over the summer. All last season, as Brendan Rodgers put together a team that could challenge for the Premier League title, the Reds were criticised for not being defensively strong enough – that the back line didn't match the forwards. And now, at a time when Liverpool's attack isn't clicking, Rodgers has a player who would have improved last year's defence immensely.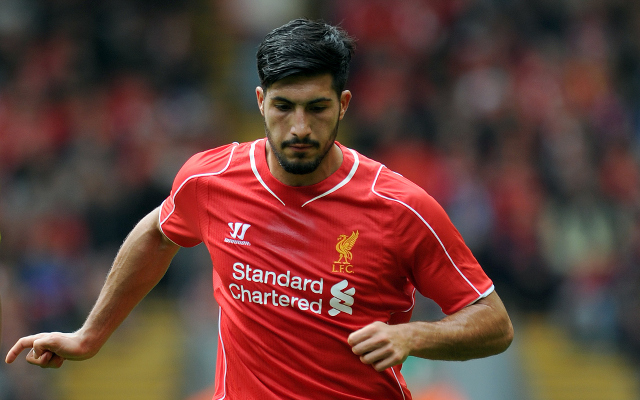 Can may be more of a midfielder than a centre-back – although he could be used in the back four – but his combination of physicality, tenacity and technique would have been welcome 12 months ago, easing the pressure on the rear guard and solving problems before they arose. There aren't many players in world football who can regain possession and use it intelligently in equal measure, but Can appears to be one of them.
It's still early in his Anfield career but the signs suggest Rodgers has already seen something he likes. Can was one of the few players who started against Real Madrid to retain his place for Liverpool's last Premier League game, against Chelsea, and his 70 minutes against the Blues brought a team-high 20 EuroFantasyLeague points.
Bayern Munich intended for Can to follow the same path as a number of other stars to have come through their youth ranks and spend some time elsewhere before returning home. That's why they included a buy-back clause in the deal that took him to Bayer Leverkusen in 2013. After a year under Sami Hyypia Can caught the eye of Rodgers, who triggered his release clause and paid almost £10m to make him a Liverpool player.
A calf problem over the summer and an ankle injury in September have hampered Can's progress but the 20-year-old is now injury free and didn't look out of place either against Madrid or Chelsea, two of Liverpool's most difficult games of the season. Can is also seven years younger than Lucas Leiva and four years the junior of Joe Allen, perhaps the two Liverpool players he is most similar to. The key difference is, though, Can has a far greater upside.
Rodgers is building a young squad of players who can develop together and the manager is astute enough to know that defending isn't just the responsibility of the defenders. The midfield has a crucial role to play too in balancing attack and defence and Can is the embodiment of that. He chipped in with goals and assists for Leverkusen but Leverkusen had one of the best defensive records in the Bundesliga. Can, the midfield anchorman, deserves his share of the credit for that.
It's not happened in quite the same way for Can at Liverpool, not yet, but the evidence is there. Only Germany's top two conceded fewer goals than Leverkusen last season and Can, schooled by Bayern and seasoned by Sami, should be the answer to Liverpool's problems – both now and for the long-haul.
Prove yourself as an outstanding football manager by building a unique European fantasy football team for free & challenge your friends at EuroFantasyleague.com.