The 23 Foundation sent the following letter, the frame looks boss.
PRE-ORDER NOW – SIGNING WILL TAKE PLACE ON 25TH of MAY 2015.
The image that Jamie is holding is an example of what the print will look like signed – The print will be personally signed in pencil by the 2005 squad

Istanbul, May 25th 2005, the scene of a miracle as Liverpool come back from three goals down to win the Champions League against AC Milan. It's hard to imagine it could ever be bettered for Liverpool fans. From the despair of being so far behind on so big a stage to the joy of that last penalty save that meant the European Cup was on its way back to Anfield. Ten years on from that momentous moment in Reds history a special limited edition run of 500 prints have been commissioned to mark the anniversary, all of which will be signed by the original 2005 squad. The artwork captures the players as they prepared, as yet unaware, for the greatest night in LFC history and shows the joy shared by fans and players alike after the job was done. One glance brings the memories flooding back. We have the prints available for sale in aid of the 23 Foundation, all of which will be signed by the players who made history that night, including Steven Gerrard, Jamie Carragher, Didi Hamann, Xabi Alonso, Luis Garcia and Jerzy Dudek.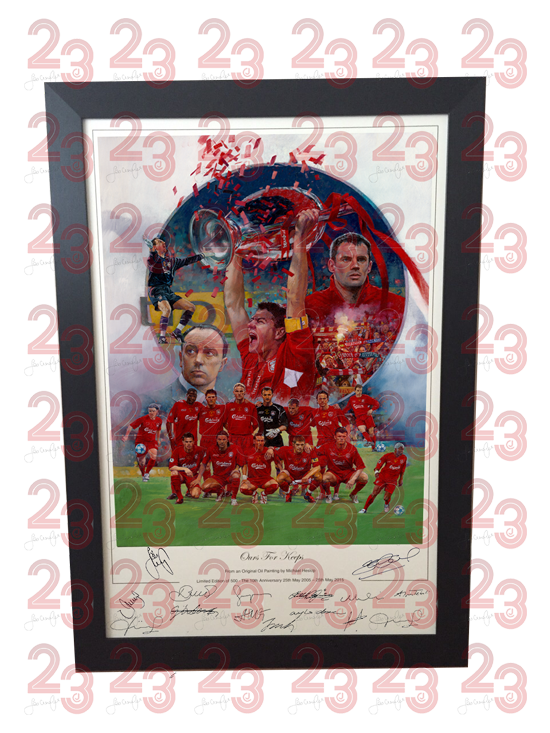 The squad are back in Liverpool next month for the tenth anniversary reunion night, this might well be the last time the whole squad get together making these prints just that little bit more unique. The prints are available to order now for £295 each, unframed, on a first-come first-served basis. We can also supply the prints framed at a cost of £395 each, UK orders only.
If unframed, your print will be dispatched on the 27th May and depending on where you live be delivered within 7 days. Framed (UK ONLY) £395 + Postage Please note we cannot ship framed prints outside of the UK. If you have ordered a framed print (inside the UK) it will be framed and sent out by the 1st of June with delivery by the 4th June.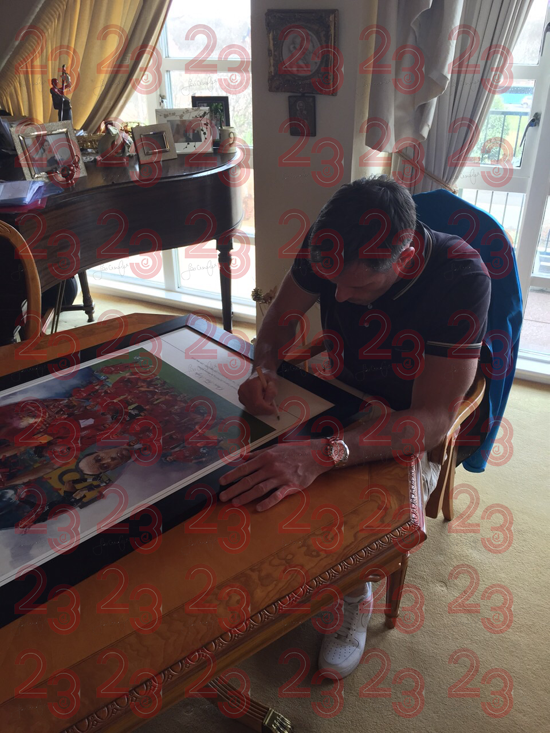 TO ORDER PLEASE WRITE TO MIKE LEPIC mike@jamiecarragher.org with details of full postal address, contact telephone number and your preferred payment method (Paypal, bank transfer or cheque payable to the 23 Foundation). Orders will be taken on a first come first served basis while stocks last and payment is required up-front to safeguard your squad signed print.
Thank You
23 Foundation