---
By Ernie Fox
After last season's delirium; the exceptional standards we set ourselves, the expectations we had of competing in Europe's biggest cup competition, and the possibility of a romantic Wembley departure for one of our greatest ever players. This weekend we possibly saw the end to all of those dreams in one go.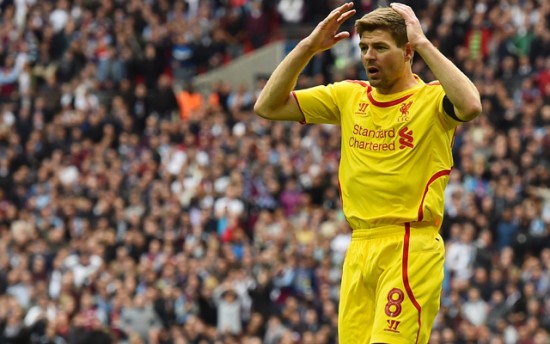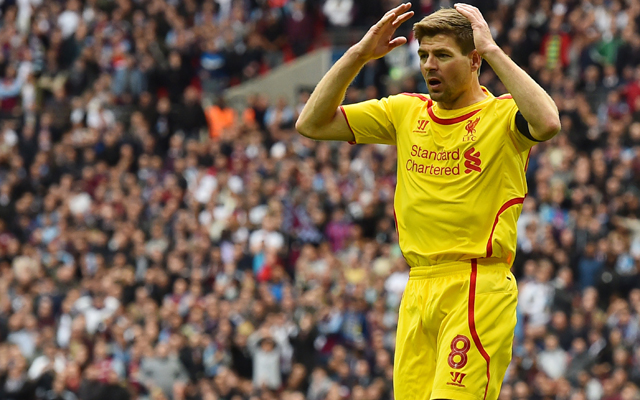 There will be no fairy tale ending for Gerrard, once again this season, in a game in which the team needed a win, one where the players needed to stand up and be counted, we were left wanting. With Man City returning to winning ways with a 2-0 victory over West Ham increasing the gap for fourth to seven points with six games remaining (albeit we have a game in hand), our hopes of returning to Champions League football also look almost over. With little else to play for but pride, it's season over right?
Wrong!
Supporting Liverpool football club is not an annual membership, it is not wholly reliant on our chances of collecting silverware each year. Being a part of this great club is all about creating legends, formulating a legacy which is passed down through the ages. It doesn't happen overnight, it must be meticulously planned and structured, it requires considerations for long term progress that should not be sacrificed for short sighted desires for quick and easy successes. Yes, this all sounds a little bit theatrical, but it is what makes our club different to any of those others.
Over the next few weeks it is up to those players currently plying their trade at Anfield to show why they deserve to wear the famous red jersey next season, but also there are six games remaining for the squad to continue their hard work to fine tune Rodgers' philosophy. This was never going to be a short term project, therefore we shouldn't be fretting at the disappointments of this year and wishing for the year to end, but rather taking the opportunity to further embed the manager's vision into our style of play in readiness for next season and the additional ones that are to follow.
There is so much money being thrown at the Premier League at the current time that the summer will provide us with another opportunity to recruit and improve on our current side, but let us not forget the players we already have. With one of the youngest squads in the league it was always going to be a struggle, maybe we didn't quite appreciate how difficult it would be, but it has been quite apparent that a number of players have taken time to adapt to the style of play Rodgers is attempting to establish. Sunday's disappointment was a culmination of a number of factors, but amongst the most significant is the clear evidence that the current side still have significant progress to make until they can be seen as the finished product for Rodgers' exciting project.
In recent weeks there has been a distinct lack of intensity on our play, at times we have been completely void of ideas and given away possession far too easily, allowing the opposition too much time to assert themselves on the game. A number of issues that presented themselves earlier in the season have once again revealed themselves, and will only be resolved through continued hard work and dedication. Fast flowing and exciting attacking football does not happen overnight, the players need to feel confident in those around them, the concept needs to become ingrained within the entire squad not just a few individuals. That kind of cohesion only comes from continuous work on the training field and regular opportunities to put those skills into practice in match situations.
We now have six games remaining in the season to continue the progress made; it may seem that we've taken a number of steps backwards from last season, but with the turn of the year we have seen a significant improvement back towards where we need to be, albeit with some further disappointments that only serve to prove we are not there just yet. Whether we achieved our aims for this season or not is irrelevant, we still have much work to do to get us playing with the confidence and fluidity that Rodgers demands for the long term success we all hope he will bring to the club.
We have been linked with a number of great players who help to make significant strides towards reclaiming our place at the top of English football, but no matter how good those individuals are, they will need a solid foundation on which to join. That comes from the squad we have now, whilst other teams will be celebrating their successes or licking their wounds, we have to acknowledge that the remaining games of this season are all just as important as those that preceded them in terms of creating a cohesive team unit.
So what do we need to do? Get behind the team once more, not solely to show loyalty, but to show encouragement and support for the team's continued progression. It is not the right time to think about next season other than in the context of where we are working towards, there is still time and work to be done this season. Liverpool football club will remain one of the biggest clubs in the world by always seeking to progress, never resting on our laurels, and never accepting anything short of 100% commitment to the club.
Sunday was one game, one defeat; it was disappointing, but we will get over it. Our aims of this season were not to solely succeed this year, but continue to lay the foundations that will allow us to achieve success game after game, year after year. Today we grieved over what might have been, tomorrow We Go Again.
Written by Ernie Fox
Twitter: @ernietfox