On Tuesday night, former Southampton midfielder Matt Le Tissier was the first recipient of the One Club Man Award from La Liga side Athletic Bilbao.
READ MORE:
Liverpool Transfer News
Jurgen Klopp Liverpool: 'It would be hard for Klopp to turn down Reds,' says Raf Honigstein
Former manager scolds Liverpool for selling Luis Suarez without signing Alexis Sanchez
Throughout our history, we have had eight players who would qualify for the award, having spent the entirety of their glittering careers on Merseyside, each making over 100 league appearances.
Unfortunately, given his contribution to the club, Steven Gerrard's impending move to MLS means that he will not be joining the list.
Here is the list in full, with their official league appearances and goals tally:
Donald McKinlay (434 games, 34 goals)
Although his early career was stifled by World War I, McKinlay's time at Liverpool yielded over 400 appearances. He was made captain in 1919, and would lead his side to the Division One title in 1922 and 1923.
Eddie Spicer (168 games, 2 goals)
The defender was one of four men on this list to make their debuts in 1939, thus having their careers interrupted by the outbreak of World War II. His lack of appearances during his 14 year stay was down to a series of serious injuries, including two broken legs, the second of which ended his career.
Bob Paisley (253 games, 10 goals)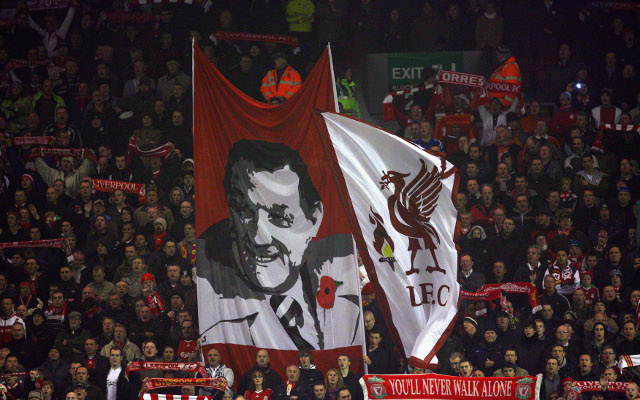 Whilst Bob Paisley's greatest legacy at our club came from being the manager during a golden era, he also spent all of his playing career with us. The left-half retired in 1954 after 15 years at the club, and made over 250 appearances.
Ray Lambert (308 games, 2 goals)
The Welsh defender joined us at just 13, making him the youngest player to join a side in the Football League. But because of the war, he had to wait ten years before he was handed his debut. He would retire at the age of 33, having played over 300 games for us.