I received the following from the 23 Foundation.
DEAR ALL, IF YOU HAVEN'T ALREADY DONE SO – PRE-ORDER NOW – SIGNING WILL TAKE PLACE ON 25TH of MAY 2015.
The image that Jamie and Stevie are holding is an example of what the print will look like signed – The print will be personally signed in pencil by the 2005 squad on the 25th of May.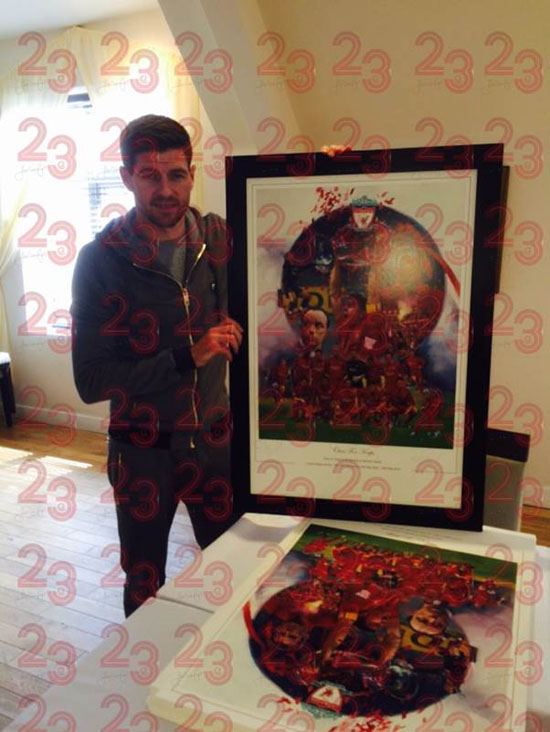 The squad are back in Liverpool this month for the tenth anniversary reunion night, this might well be the last time the whole squad get together making these prints just that little bit more unique. The prints are available to order now for £295 each unframed for supporters outside of the UK, on a first-come first-served basis. We can also supply the prints framed at a cost of £395 each, UK orders only.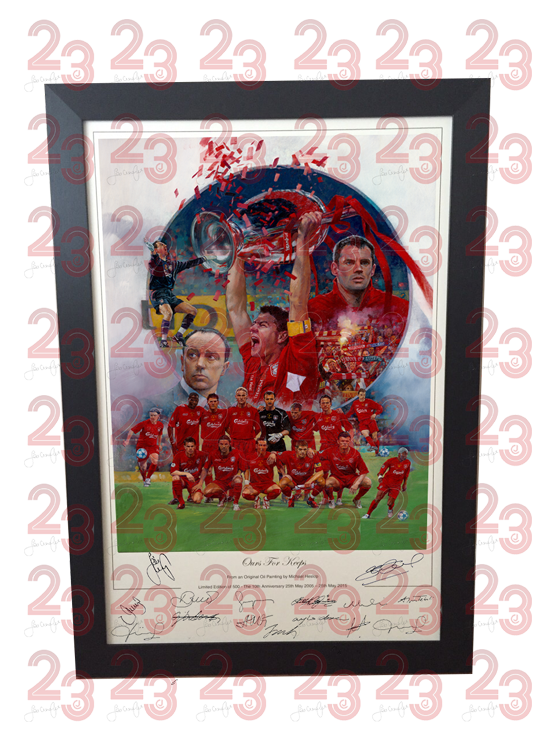 If unframed, your print will be dispatched on the 27th May and depending on where you live be delivered within 7 days. Framed (UK ONLY) £395 + Postage Please note we cannot ship framed prints outside of the UK. If you have ordered a framed print (inside the UK) it will be framed and sent out by the 1st of June with delivery by the 4th June.
TO ORDER PLEASE WRITE TO MIKE LEPIC mike@jamiecarragher.org with details of full postal address, contact telephone number and your preferred payment method (paypal, bank transfer or cheque payable to the 23 Foundation). Orders will be taken on a first come first served basis while stocks last and payment is required up-front to safeguard your squad signed print.
Thank You
23 Foundation