In the wake of the fantastic reception that Steven Gerrard received when substituted during our game with Chelsea on Sunday, the 34-year-old was keen to point out that despite the applause, Blues fans have spent the majority of his career giving him an awful amount of abuse, both on and off the pitch.
READ MORE:
Liverpool Transfer Rumours
A realistic Liverpool signing from EVERY Premier League club, with Chelsea fullback & English forwards
PSV Eindhoven confirm that Liverpool did make contact over Memphis Depay
Wrongly, but unsurprisingly, the former England skipper features in the top ten for most abuse received from fans on Twitter, and is joined by another star that has previously had his name cheered at Anfield, according to the list from L'Equipe.
Here is the top ten in full:
10) Layvin Kurwaza (Salute celebration)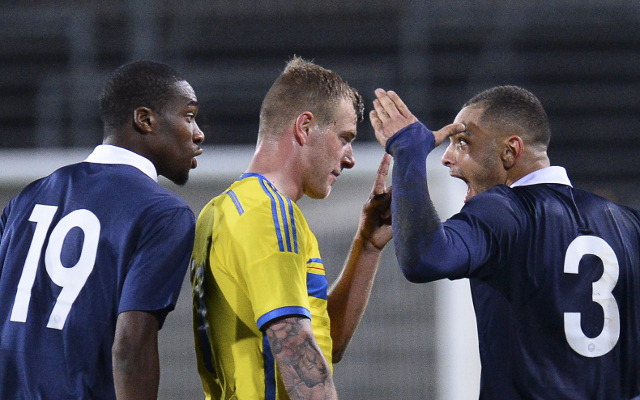 The Monaco defender got a barrage of abuse after being made to look rather stupid during a France U21 game last October. The full-back was playing in a play-off game against Sweden, with the winner going to this summer's European Championships, and scored a late goal in the second leg to seemingly send the French through on away goals. Rather than show some humility, the 22-year-old ran over to Celtic striker John Guidetti and saluted him as if to say goodbye to the Swedes' chances. However, the Scandinavians were to have the last laugh, scoring the decisive goal two minutes from time.
At full-time, the winning side ran over to the defeated French, and jointly saluted their exit.
9) Fred (Shocking dive)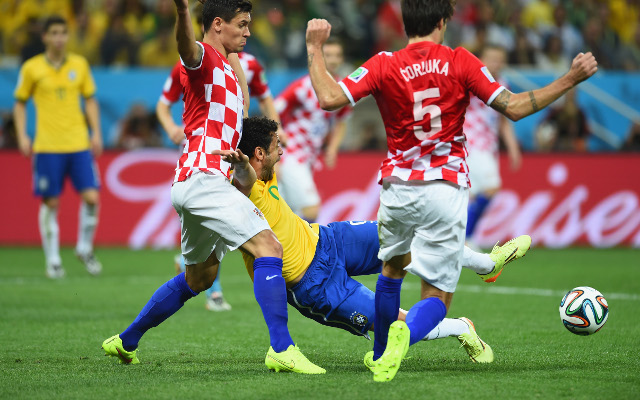 In the opening game of last year's World Cup, Fred stole the headlines in what was a poor display from Brazil against Croatia, by throwing himself to the floor – following a "challenge" from Dejan Lovren – in the most theatrical fashion, and making sure the referee saw the anguish on his face as he tumbled to the floor.
Somehow, incredibly, the Japanese official agreed that the Croatian had committed a foul, and awarded the hosts a penalty. He was abused for the rest of the tournament, for being downright terrible at football.
8) David Luiz (Suarez nutmeg)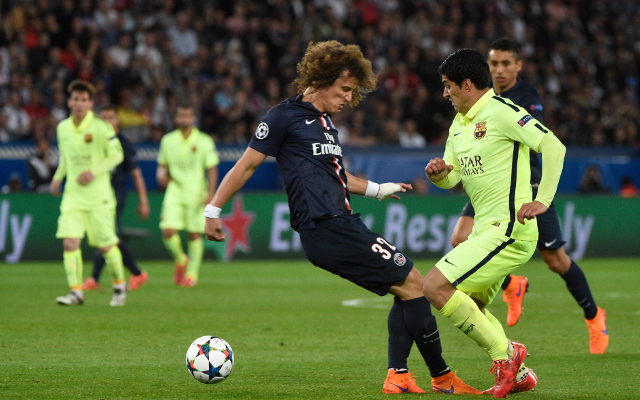 The former Chelsea man is one of the most overrated defenders in the world, and was completely found out during Paris Saint-Germain's Champions League tie with Barcelona, when Luis Suarez made him look as stupid as possible. The Uruguayan casually poked the ball through Luiz's legs before scoring a wonderful goal, before the centre-back had realised what had happened. He'd done it once before for his side's 2nd goal, too.
7) Sergio Ramos (Terrible penalty)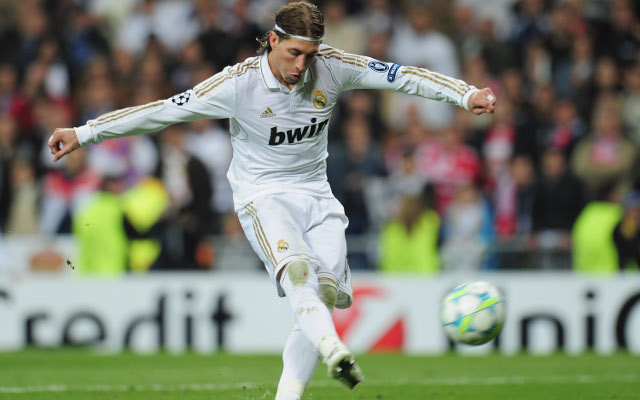 The Real Madrid centre-half got a lot of stick after blasting his penalty during the 2012 Champions League semi-final against Bayern Munich so high and wide that fans claimed that the ball had found its way onto the moon.