---
A wise man once said that if you do not support us when we lose, do not support us if we win. While the sentiment from the great Bill Shankly might hold a lot of merit, it is debatable whether this should apply in regards to Brendan Rodgers' managerial tenure. It is true that Rodgers has one of the best win percentage records of any Liverpool manager but yet the consensus is that he should be sacked. For me, while poor losses and results are a big factor, I think Brendan Rodgers should leave because of what he may be inadvertently doing to the structure and dynamic of Liverpool Football Club, one that may have long lasting impact if not addressed.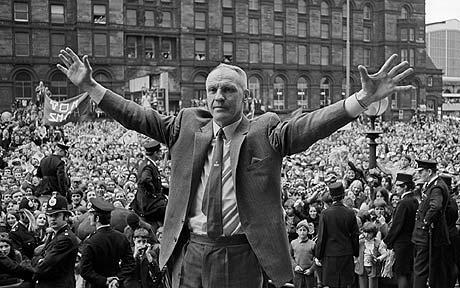 The first point to consider is his transformation of the complete team without anything much to show for it. While transfer debacles have been well documented, it is the other side of things that must be considered in more detail. Rodgers has had falling-outs with all of the fan favorites at the club and has replaced them with many players not of Liverpool standard. Daniel Agger and Pepe Reina are two examples that come to mind as those who were fan favourites but sold after falling out with the manager. Rumours also state that Jamie Carragher and Steven Gerrard also had falling-outs with the manager but the validity of these sources is unknown.
Rodgers has sold most experienced players at the club ranging from Maxi Rodriguez to Craig Bellamy. While selling players is fine if handled properly, the fact that Rodgers has used this as an excuse for his failings doesn't add up. In the current Liverpool squad, only Steven Gerrard, Martin Skrtel, Glen Johnson, Jordan Henderson, Lucas Leiva and Raheem Sterling are non-Rodgers signings and 2 of these 6 players are going to leave at the end of the season and maybe even more. Throughout the season, Rodgers has told fans that he is "taking time to build a team" and "learning on the job". But, the fact is that it is Rodgers himself that has replaced a proven, experienced core with unproven, potential players. He has made himself to look as the victim this season but all these players are here on his volition.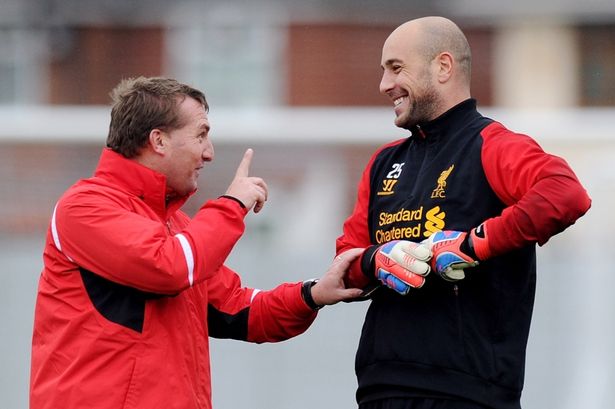 The second fallacy has been Rodgers' treatment of young players. For a man who proclaims to give youth a chance, how many players have been given a real chance in the first team? By that, I do not mean a few substitute appearances here and there. Raheem Sterling is the one example of a player who has been given a real chance where he got a regular run of games. Despite performing badly, Rodgers still persisted with him and Sterling rose to prominence. Players like Jonjo Shelvey, Martin Kelly and Suso are some of the many promising youngsters that were sold without any justification. In fact, Rodgers has sold more youngsters than he has given a chance. Out of the 28 players Rodgers has sold, 12 of them have been youngsters below the age of 23. The main justification that has been given is that those players were never good enough. But, how do we really know that?
Is it clearly established that Joe Allen is better than Jonjo Shelvey or that Adam Lallana is better than Suso. Instead of flogging millions on superfluous signings, Rodgers could have easily done what he claims to do and have given youth a chance. It is not only academy players though, as Rodgers has not even given players that he has himself signed a chance. Luis Alberto and Tiago Illori are two examples that have not started a single Premier League game. An approximate of 15 million was spent on these two players with nothing to show for it. And yet, this could be swept under the carpet citing the law of probability in that some succeed and some do not.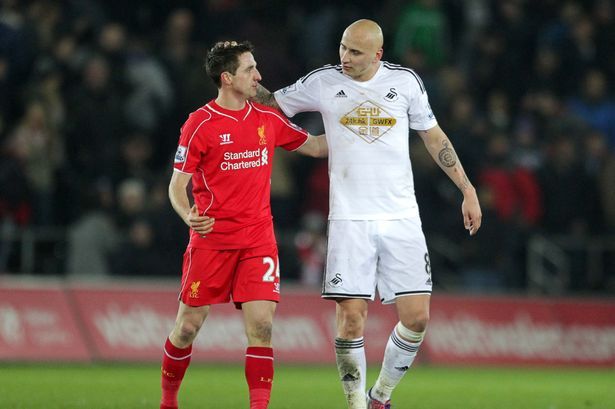 The third and perhaps the most worrisome point is that Liverpool are slowly losing their identity under Rodgers. Currently, the Liverpool team is not one that the fans can relate to. The Anfield atmosphere has been severely criticized and while the main reason has been the ticket prices, another factor has been that fans may be falling out with the club. There seems to be lesser passion or desire in the play at the moment and in my opinion, this has come about because of too much change in the structure. Liverpool have transformed but not evolved. There is a current unrest in the fans and the relation between the team and the fans is not what it should be.
Bill Shankly also said that at a football club, there is a holy trinity between the players, managers and supporters. At the moment, there is a hole in the trinity as it does not seem like the players are playing for the manager or the fans supporting the team. These are fixable problems of course but in the present, Liverpool are slowly slipping out with the fans. Rodgers is a good manager but the stature and legacy of Liverpool demands more.
Siddharth Raj Kapoor
Twitter – @KopChants
Link to My Blog – kopchants.blogspot.in