Raheem Sterling has seemingly made his position at Liverpool untenable, after the BBC reported that he plans to tell Brendan Rodgers in a meeting on Friday that he wishes to leave Anfield and therefore, will not be extending his stay at the club.
READ MORE:
Liverpool Transfer News
Ten Bosman free transfers Liverpool would be MAD not to consider, with Brazilian striker & Italian centre-back
Liverpool Echo names six potential 'leader' signings
If the situation is as it seems, it is difficult to imagine that Rodgers will want to keep him at the club, even though he still has two years left on his current deal.
The exciting thing for us fans is the prospect of the signing that we will look to bring in to ease Sterling's increasingly inevitable departure… Here are six potential players that could replace him:
Roberto Firmino (Hoffenheim)
The 23-year-old is not the finished article, but the potential is frightening. That sentence will probably worry some of our fans, based on what we have been told about certain signings in the past, but this player seems to be the real deal. His game is about much more than goals, which allows him to play as a striker or a winger. He only has six strikes this season, but has contributed another nine assists. At times, we have watched Sterling squander excellent chances this season, but Firmino's finishing is one of his biggest strengths, so it is unlikely that he would pass up some of those same chances if given the opportunity.
Like Philippe Coutinho, he is also rising to prominence in the Brazilian national side, having made his debut in November last year. By playing together at club and country level, we could see a blossoming relationship on the pitch that takes us back towards the Premier League's summit.
With his club not competing above mid-table in the Bundesliga, it would not be unreasonable to think that we may be able to persuade him to Merseyside. However, we would need to see a goal return that reflects the undeniable quality he has.
Jeremy Menez (AC Milan)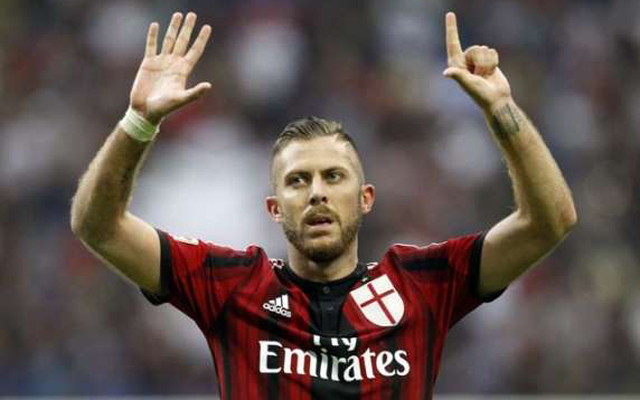 Menez has been one of the most prolific attackers in Serie A this season, but like Firmino, his side will miss out on European football next season, perhaps tempting him to consider his options. He has plenty of experience under his belt, but still has years at the top of his game ahead. The 28-year-old looks threatening whenever he is given the ball, and can run at defenders with a lot of pace, which makes him similar to Sterling in that sense. However, his finishing has been clinical this year, and the French international has already bagged 16 goals in the league.
He has had trouble with discipline in the past, which makes him the kind of player that Brendan Rodgers should stay clear off. Nevertheless, his ruthless ability in front of goal may make him worth the gamble.