Liverpool finished the 2014/15 Barclays Premiership season by suffering a 6-1 thrashing at the the Britannia Stadium.Liverpool Old boys Charlie Adams and Peter Crouch added to goals from Jason Walters, Steven Nzonzi and a brace from Mame Biram Diouf to complete an utterly miserable and embarrassing afternoon for Brendan Rodgers and his Liverpool team. Departing captain Steven Gerrard spared the visitors' blushes with a consolation on 70 minutes.
In all the near 40 years I've been watching Liverpool, I can't right now remember a more desperate, abject and frankly, woeful performance. I'm not going to go into the details of the match because the first paragraph of this is all one needs to know.  The entire team just seemed to be non-existent. I just cannot imagine how the side fell apart and be brushed aside with such ease as this.
Rodgers and his staff have one hell of a job getting this shower back on track and  the sooner the likes of Raheem Sterling and the club's dead wood depart the club the better. The 20 year-old didn't get a game today because an apparent lack of "Focus", but even so, I don't think he'd have made much difference. If anything, I'm glad he didn't play. This and the emotion surrounding Gerrard's last stand have left an indelible mark on the back end of this season.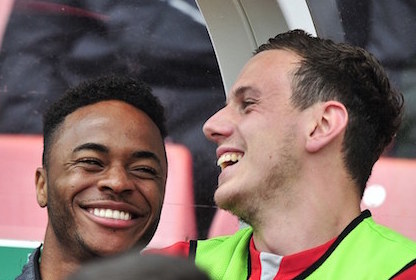 These two topics have become far too big a distraction and it'll be interesting to see if Rodgers can reign this all back in… And quickly! In his post-match interview he said he takes full responsibility and if the owners want him to go, he'll go. In fairness to him, I feel the players have let him down and the performance today was nothing short a disgrace to themselves and all connected with the club.
Personally I'm glad the season is over. It's been pretty dire and for me, Rodgers' priority now, should he stay in the job is to clear out the dead wood he's brought in over the last year or two and concentrate on getting some decent replacements in. It's a nailed on certainty that this next season will be the Northern Irishman's last chance to prove he's got what it takes to take the club forward.
This time last year, Liverpool finished second behind Manchester City and ahead of third placed Chelsea. Since then, the Londoners spent around £90m, whilst the Merseysiders splashed out over £100m. As this season closes Mourinho's side find themselves Champions, whilst Liverpool have crawled over the line to secure sixth place. Just. Something is sorely wrong here and all the noise about Liverpool not being able to compete is, in my opinion utter nonsense. If so, then the only reason would be because of the management pure and simple.
I hear that James Milner and Christian Benteke are on the way according to the Liverpool Echo, and whilst those two are already improvements on Mario Balotelli, Rickie Lambert and Lazar Marković, they don't exactly have me brimming with optimism. Edin Džeko has been mentioned as a make-weight in a deal for Sterling although I don't see that as being likely. Having said that, I think it's more important who goes.
Both Lambert and Balotelli have been unmitigated disasters. The same could be said for Marković and  Dejan Lovren. The latter of whom has been a major disappointment. I'd rather Rodgers gave more of the youngsters a chance instead of trying out more shots in the dark that ultimately backfire.
As long as Brendan Rodgers is in the hot seat we have to get behind him. I have to repeat, I'm happy that this stinker of a season is behind us and that the club can look forward. After today's diabolical showing, the only way is up.
Follow me on Twitter: @MrBenGreen