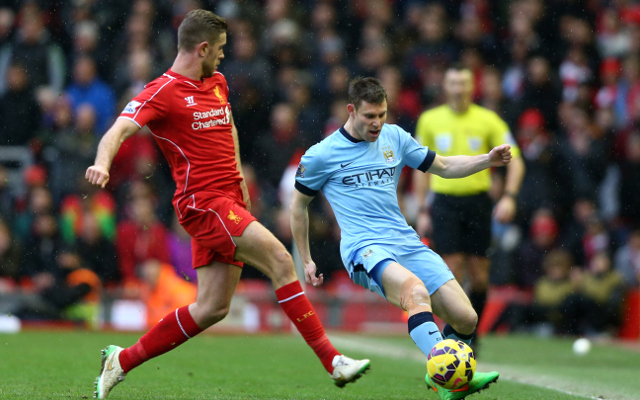 I doubt the feeling of optimism was sweeping around too many Kopites as the season approached its finale. Even less so following the final whistle at the Britannia Stadium.
After a 6-1 defeat that compounded Liverpool to a sixth place finish, far away from last season's runners-up spot, the upcoming pre-season would need a significant rebuilding job. Uncertainty over the manager's position, as well as one of our most talented players, hasn't really allowed many fans to look forward to their summer holidays either.
Bit heavy that start, wasn't it?
Luckily I'm not going to add fuel to the already depressive fire but, instead, try and throw some optimism to cool the flames. Despite it being a tough gig.
There weren't too many highlights from last season, Phillippe Coutinho finding his more consistent scoring boots and the 13-game unbeaten run fighting it out amongst themselves.
The buzz around the summer transfer window failed to live up to its hype, something that cannot be repeated this time round. To give the club new optimism going into the season it's vital the right personnel are recruited, those that can influence matters this season.
The signing of James Milner, subject to his touch up with the club stethoscope, gives the club an experienced and quality Premier League footballer. With his knowledge of how to win trophies at the business end of the season it could well come to be the bargain of the season.
Although there weren't too many dry eyes the day Steven Gerrard departed his boyhood club, his departure could well allow more players to step up and take responsibility of the club. Seeing as it's blasphemy to agree that Gerrard leaving is a good thing I'll just provide an alternative argument.
There's no doubt that, for the large majority of his time at the club, he's been the best player on the team sheet and someone for others to look up to. At the same time, many would look up to him for the only avenue for a pass because of his grand stature in the game. Not always a bad option but they were restricting their own influence on the game, something they didn't do when Gerrard was out of the side.
His absence could well take the shackles off some players, as weird as it may sound. James Milner coming in gives the midfield area some freshness and the possibility of forging a great partnership with Jordan Henderson. That mix of creativity and energy, in both players, could well be a platform for success this season.
Milner's performance, in particular, as a second half substitute in Man City's 3-2 defeat at Anfield as we were closing in on the title (still refuse to accept that it's gone) was impressive. He pulled them back into the game and showed he's more than just a hard worker.
The link to one transfer target in particular could point to how the manager is thinking for next season.
Reports that a second bid is soon to be tabled for Nathaniel Clyne are well received, well by this writer in any case. A young attacking fullback forging a place for himself in the England side sounds like Glen Johnson back when he was a good option on the right. Clyne seems to be one of those current rare breeds, a fullback who's good at both ends at the pitch. Should we capture his signature it would show that Rodgers intends to play with four at the back, or at least with a trusted wingback should he change his formation.
The need for a regular starting line-up was evident in patches last season when rotation of players didn't fully reflect their true quality. I'm firmly of the belief that Rodgers will learn from last season. He now knows for sure what type of striker he wants at the club, one who faces the opposition goal, and is now familiar with the formations that can work if the right personnel are in place.
Some would say that at this level you shouldn't be allowed a learning phase but I'd prefer a manager who already knows the players strengths than have someone come in and shake things up, especially when there's real promise for success with a few slight touches.
Developing players like Markovic and Can, who have both shown their quality in glimpses last season – Can more so in an unfamiliar position – falls in line with the philosophy the owners want in place. Coaching players has always been Rodgers' standout attribute which, again, is something these players need.
Although I'm a Rodgers fan it's clear to see that his time is ticking at the club. However, with a positive and precise transfer window he could slow down the hands on that clock, getting the club back on track in the progress.
By Michael Williams
mikewilliams_05