---
Liverpool, in the past, has always been a club with a sound and stable structure since the days of the great Bill Shankly. Shankly built the club from the ground and brought efficiency into the way things were run. As a result, when Bob Paisley, Shankly's heir apparent took over, it was a seamless transition as the stability brought by Shankly translated into success with Paisley. There were no qualms for Joe Fagan or Kenny Dalglish either as the Reds became the biggest club in the world.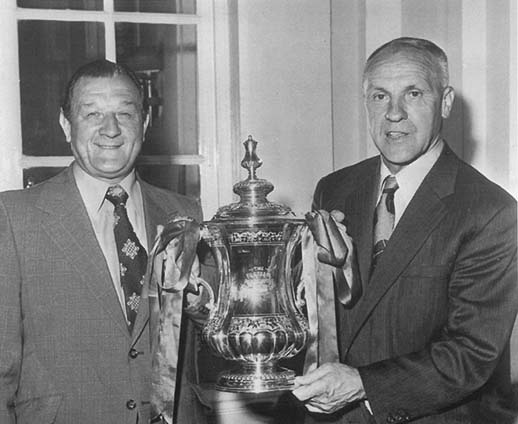 However, things have been a bit rocky since Kenny Dalglish resigned in the aftermath of the Hillsborough disaster as Graeme Souness overhauled the structure of the club. Though, Gerrard Houllier, Roy Evans and Rafa Benitez brought back managerial stability, there were still problems behind the scenes. While results were still good on the field, people like Rick Parry, David Moores, Tom Hicks and George Gillete kept on changing the club dynamic and as a result, Liverpool suffered on the global scene.
But, now in the FSG and Brendan Rodgers era, this problem of instability has resurfaced again as there have been problems both on and off the field. From the fabled transfer committee to the perennial contractual disputes, things have been inefficient and in all honesty, handled in an amateurish fashion. But, the most riveting fact about the entire situation is that no one really knows who is in charge of fundamental things like transfers and management at the club.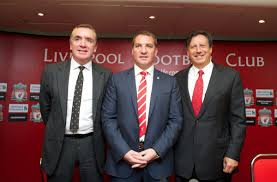 For example, if you were to ask some Liverpool fans about who handles the transfers, they would say Brendan Rodgers while others would say Ian Ayre or the transfer committee. There is no clarity regarding many things at the club and when things have gone pear shaped, fans do not know who is held responsible. There seems to be limited accountability at the club, and accountability is a core expectation at every successful organization, be it a startup or a large organization. This, for me, is a basic problem at Liverpool that needs to be fixed immediately.
The first notion that really needs to be addressed is this idea of a transfer committee where different people from different backgrounds come together to decide which targets to scout and buy. This committee has become the symbol of everything wrong at Liverpool with all the blame of transfer debacles being placed on it. But, the fact is that most clubs operate under the same conditions that Liverpool do. No club would just let a single man decide the players to buy and there is almost certainly some coordination between different people before transfer decisions are made. For example, at Tottenham, you have Daniel Levy and previously Franco Baldini working but it was Andre Villas Boas who got sacked for poor transfers.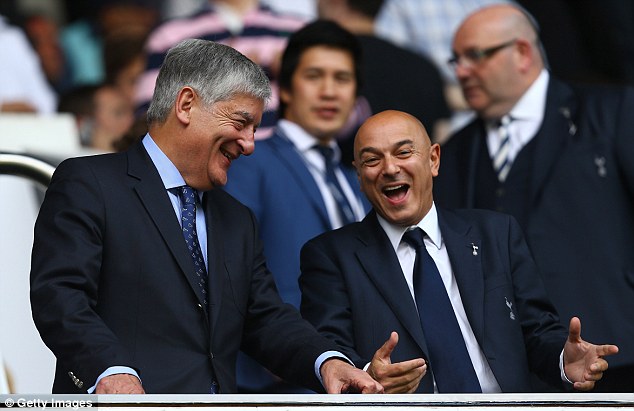 At Liverpool, the notion of a transfer committee is just a fancy way of describing what goes on at every club. But, there is one difference in that when other clubs fail, an individual like the manager is held accountable but at Liverpool, the "committee" is castigated. This is just a way of deviating accountability from one person and hence no actions can be taken because no one exactly knows the roles of the members of said committee. All the people actually responsible are hiding behind the cloak of this committee and are taking away the fans' right to know who is taking decisions for their club.
The second idea that needs to be looked at is the role that Brendan Rodgers plays at Liverpool. We all know that he is the manager of the club but what is it that he is held accountable for. Is he the top man at the club or is there someone higher up that is taking decisions? None of this has been made clear to fans and that is something that is frankly worrying. This mirrors the situation of FIFA where the entire corruption scandal was exposed but Sepp Blatter was never held accountable as he himself said, " it had nothing to do with me".
Liverpool has historically taken "action" for a poor season by sacking managers even against public majority. But this hasn't applied to Rodgers. Coaches Mike Marsh and Colin Pascoe have literally been made the "fall" guys at the club when it is not even clear what their role was in the entire season debacle. The entire approach to the situation was that we have to sack somebody but are afraid of holding the higher ups accountable. There are very few cases of assistant coaches being sacked but not the actual manager because these coaches are not the ones meant to be accountable. In a financial business, the higher ups are supposed to be accountable and take responsibility for each and every issue at the club even if it might not directly be their fault and none of that is happening at Liverpool.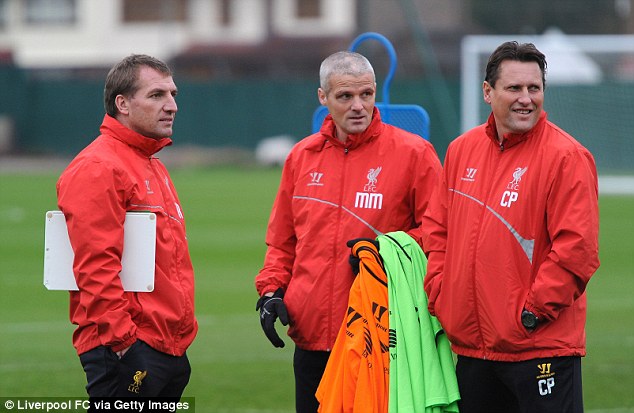 Whenever there has been an issue surrounding Liverpool, no one from the club has been frank in explaining to the fans, the core essence of the club, why said issue has happened. All we see is ambiguous statements or excuses like " we do not have the financial power" or " we could not compete with the pulling power of living in London". Not once has Brendan Rodgers or anyone else associated with Liverpool come out and taken responsibility for any failure.
In the end, it is the fans that look to be the fools as it is left up to them to comprehend another failure in the list. We, as fans, deserve to know why things have actually gone wrong instead of getting the same euphemisms or clichéd excuses. We cannot be lead to believe that things are "outstanding" at the club or there is great "unity" when teams like Stoke City and Crystal Palace are thrashing Liverpool. Someone has to take responsibility and not hide behind the shadows.
Then, there is the role of the owners FSG (Fenway Sports Group) in the entire situation. What exactly are they being held accountable for? Sure, the bank balance might be stable and we might get free donuts at Anfield but does anyone associated with Liverpool really care about that? In the end of it all, football is all about one thing and that is the fans that make it. It does not matter if the club is financially sound if results are not right and the fans are not happy.
While claims that FSG hired Rodgers as a "yes-man" may be overblown, what exactly do they want to do with the club and where exactly do they see it in the future. We rarely see them attend any games, which is not such a big deal because of tight schedules but missing the last game of the club's most revered superstar is not right. The owners have not spoken anything about the current situation and what are the steps to resolve it. All we have heard is that talks are "positive" and there is a "detailed plan" for next season. Nothing the owners have done instills any confidence in fans and makes things look bleak in the future.
Lastly, I hear this word being thrown around a lot and that is "philosophy". We keep on hearing that FSG have this "philosophy" that Liverpool have to adhere to but what is it. Very few transfer deals and contract negotiations have actually gone smoothly with there always being some issue and inevitably excuses are thrown around. The truth is no other club has endured as many failures as Liverpool under FSG and yet no one is held responsible for it. Each and every transfer story gets leaked to the media and each small incident becomes a media furor.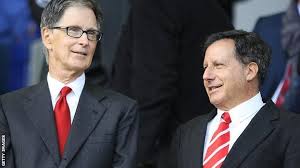 Where is the professionalism that FSG is supposed to bring with its "philosophy"? They are renowned as astute businessmen with vast amounts of experience but when has that ever come to show. Everyone claims that this is because they know little to nothing about football but some of the failures have been fundamental business ones. Negotiating with tough parties or agents is part and parcel of every job in the financial industry and Liverpool have made it to look like rocket science. The fact of the matter is that while they might have stabilized the books, they have let down the fans on may other issues and are not changing because no one is holding them accountable.
In the end, it all boils down to one thing. Does Liverpool care enough about its fans to at least tell them what their own club is doing? The fans endure the failures associated with the club and because there is no accountability, they feel like the laughing stock of the football world. And yet, there is no one held responsible because there is no information as to what is going on. All in all, it is very disappointing that the club cannot even be honest with its own fans.
By – Siddharth Raj Kapoor
Twitter – @KopChants
Link to my Blog – kopchants.blogspot.in