---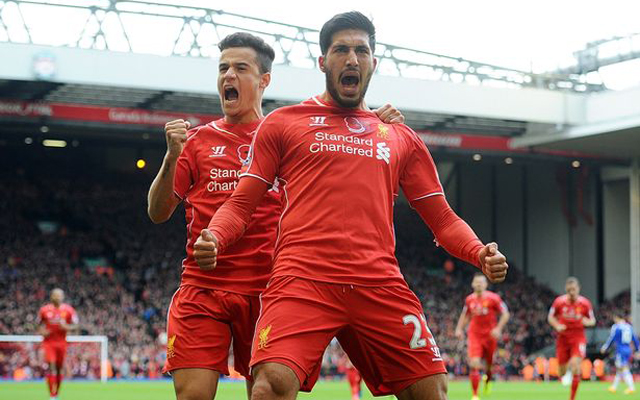 DM) Emre Can
The German's versatility has seen him deployed in a number of positions, but he seems to thrive most in a midfield role. He is likely to continue there next season, especially following the exit of Steven Gerrard.
CM) Jordan Henderson
Henderson has come on leaps and bounds since his arrival at the club, and is now one of the most important cogs in our side. He may well prove to be the long-term captain, and will be hugely important to our success next season.
CAM) Raheem Sterling
Sterling was moved around a lot last season, and we weren't really able to get the best out of him. He seems to thrive most when given a free role behind the striker though, and that is where his future looks like being.