---
Delle Ali signed for Tottenham Hotspur in January, but today, in a report by the Echo, the 19-year-old Englishman claims he rejected our advances in favour of the North London club.
The teenage attacking midfielder was sent back on loan to parent club MK Dons for the remainder of last season, but is joining up with Spurs this summer ahead of the 2015/16 campaign – having turned Liverpool down.
SEE MORE:
Roberto Firmino's first interview – Brazilian names Liverpool aims and ambitions
"At the time I didn't feel it was the right move personally, and I wanted to stay at MK a bit longer to get some more first-team experience," he began.
"I knew if I got more experience by the end of the season that I'd be ready to move.
"When we were looking at moving I think it was really important that we found a manager who was similar to the gaffer [Karl Robinson]. Someone who has a lot of trust in young players and isn't scared to put them on.
"I can see that in the manager [at Spurs], so it's a great move for me."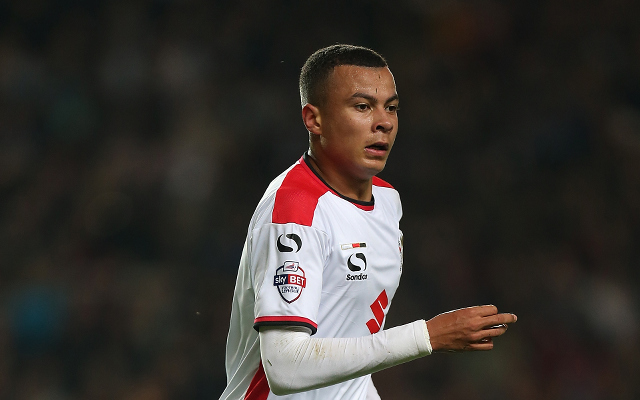 We understand that young players will move to a club for the prospect of increased first-team chances, and we actually commend them for it – but Ali's claims make no sense.
Arguably more so than any other Premier League manager, Brendan Rodgers has shown that he'll give talented youth players a chance. He's overseen the development of Raheem Sterling (now the most valuable player in the world (via BBC Sport)), Jordon Ibe, Jon Flanagan, Suso, Jerome Sinclair and Andre Wisdom to name but a few.
So Ali's claims that he needs to play for a a boss who 'isn't scared' to use him shows a strange misunderstanding of Rodgers' tendencies and managerial philosophies.
It'll be interesting to see how much of a chance Mauricio Pochettino gives him this coming term, with Christian Eriksen the team's primary central attacking midfielder.