---
This could be an accident, but it's unlikely to make Mario Balotelli feel much better about his future with Liverpool.
Today, the club cropped him out of a tweet which referenced an Adam Lallana quote about playing with 'world class talent'.
They kept Emre Can, Coutinho and new signing Christian Benteke in the image – but cut the troubled Italian out.
The internet, as it invariably does, quickly picked up on it.
Below is a screen-shot of Liverpool's tweet and the original photo from which they took it.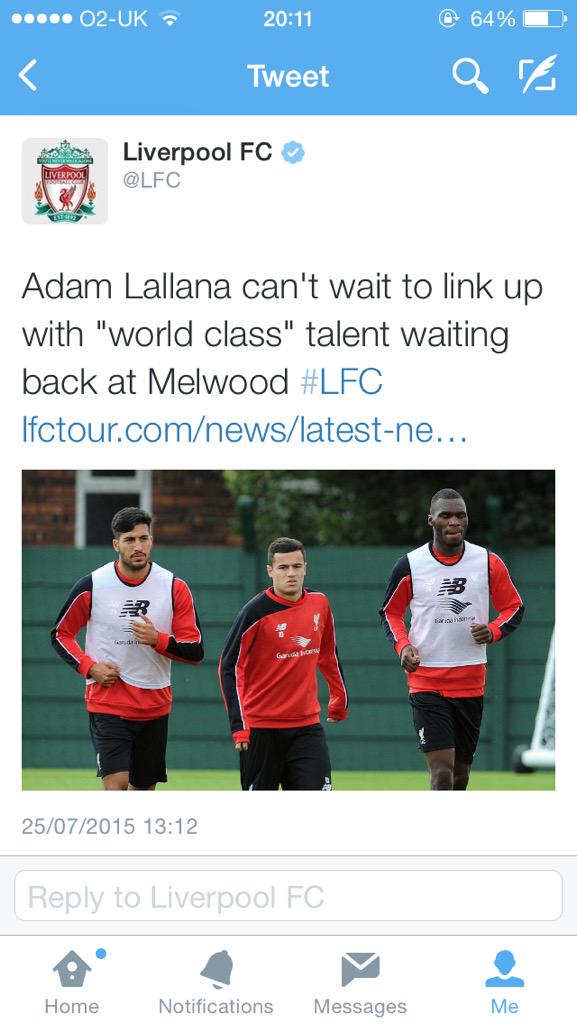 SEE MORE:
PSG officials Al Khelaifi & Olivier Létang in London discussing Liverpool transfer deal
(Video) Lallana, Coutinho and co. star in new Liverpool Nivea advert – dogs, grannies, burgers & more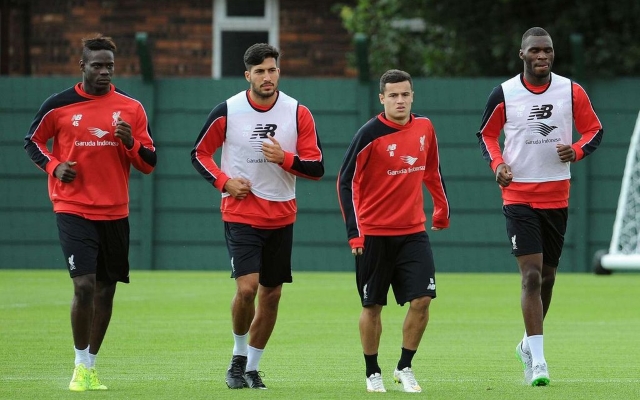 Having failed to impress on Merseyside last season, Balotelli's future is up in the air. He wasn't taken on pre-season tour, but manager Brendan Rodgers recently claimed his chances of remaining at Liverpool are totally in his own hands (via BBC).
Judging by Rodgers' selections in the latter half of the season though, and the fact we've signed Christian Benteke, Danny Ings and Roberto Firmino this summer – Balotelli's chances of earning minutes in 2015/16 if he remains on Merseyside are slim to nothing.
He's approaching his 25th birthday, and it's probably best for both parties if Mario is moved on, though we don't necessarily think much of this from @LFC's social media team.