Jordan Chamberlain – Editor of Empire of the Kop – @Jordan_AC90
If reports in the Daily Mail are to be believed, which emanated from France, we're very interested in PSG left-back Lucas Digne, and are already in discussions with the French club for his services.
But his signing would have definite repercussions on current first-choice Alberto Moreno, whose position in the side will be seriously under threat by Digne's arrival.
But is Digne really an upgrade on the Spaniard, and what can he bring to the side that Moreno cannot?
We've listed each player's history & reputation, physicality, strengths, weaknesses and named what they can offer to Liverpool in order to draw a conclusion.
Read the piece and let us know which left-back you'd prefer to start the season.
All stats used are courtesy of WhoScored.
History & reputation
The pair are directly comparable in terms of their current standing in European football. Digne is 22 and Moreno is 23, and both have already represented an international powerhouse at left-back, in France and Spain respectively. Of their age group, they're two of the most highly rated left-backs on the continent, and have been ever since making international debuts at various youth levels. Digne was snapped up by PSG in 2013 after impressing for Lille for a €15m fee (via 1970psg.com), while Moreno moved to Liverpool a year later following a superb campaign with Sevilla – costing us £12m (via BBC Sport). Interestingly, both endured the only season of their fledgling careers that arguably diminished their reputation in 2014/15. Digne couldn't get into PSG's side behind the ageing Maxwell, while Moreno defensively struggled to adapt to English football. But their talent and potential is still very much there, waiting to be honed.
Physicality
Moreno is a short, stocky defender. He stands at 5 ft.7″, but is bullish and quick. Digne weighs 9kg more and is three inches taller but actually appears more lightweight than Moreno – who's primary physical problem is an inability to win anything aerially – which isn't necessarily a huge issue for a fullback. Digne won an average of 2.2 aerial duels per match last season in Ligue 1, but Moreno only won a header once every two matches. Moreno uses his stockiness and pace to get him out of defensive problems, while Digne prefers to set himself positionally first – using his body to shield the ball more than his Spanish counterpart – in a more traditionally defensive sense.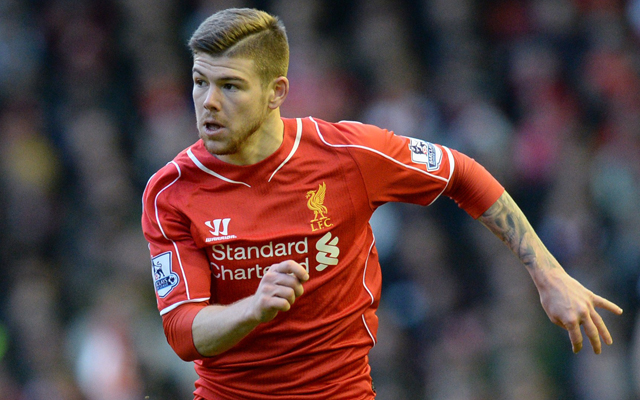 Strengths
Liverpool fans will already know much about Moreno's strengths and weaknesses. He provides a consistent marauding presence up the left flank and constantly overlaps the left winger or left 'attacking midfielder' – which enables said attacker to either feed him to the byline or cut infield themselves. This makes Moreno more effective at home when we have more possession. He can whip a cross in excellently too, but as Liverpool rarely had players in the box last term to get on the end of them, he didn't actually register a Premier League assist in 2014/15. This might change now Christian Benteke has been signed. Moreno's pace allows him to run on to balls in front of him, but he can dribble too – as demonstrated by his wonderful goal versus Spurs in August 2014. The fullback's technically strong and has an eye for pass. Very impressively, he averaged 1.2 key passes per game last term.
Reds supporters will of course know less about the ever so slightly younger Frenchman, but while Digne shares some of Moreno's offensive strengths – he backs it up with added defensive stability. Despite not being a six-footer, Digne wins his aerial duels, and has solid stats for traditional defensive attributes. In the limited chances he was given in 2014/15, he averaged 2.4 clearances, 1.5 tackles and 0.3 blocks per game. Digne's concentration and composure is noticeable, and he doesn't make rash decisions with the ball at his feet, either. He's not as bombarding a presence up the left as Moreno, but he'd still class himself as an offensive modern fullback – capable of playing neat, intricate passes, crossing and getting to the opposing byline. Last year, former France full-back Eric Di Meco described him as 'a monster of a player' (via Goal) – better than Patrice Evra and Gael Clichy already.
SEE MORE:
Digne or Moreno? Liverpool fans bombard Twitter in left-back debate
PSG officials Al Khelaifi & Olivier Létang in London discussing Liverpool transfer deal
Weaknesses
Moreno's problems on Merseyside have been well documented and are primarily defensive. He doesn't get tight enough to the attacker, meaning they often get in crosses or shots that he'd be expected to stop. Last term, he averaged only 0.1 blocks per match – shocking for a fullback charged with preventing crosses entering the box. His tackles can be rash, too, although he did complete 1.9 of them per match last term, 0.4 better than Digne. As a result of his offensive nature, Moreno can be caught out positionally when we lose possession. You'd hope though that after a year of adaption and experience in England, some of these issues would be sorted for the coming season.
Like Moreno, Digne is not a brilliant tackler, and he rarely dives into them when sometimes a gutsy lunge is needed. He doesn't provide as dangerous a delivery as his Spanish counterpart either, although it'd be fair to say that his footballing instincts are less attacking.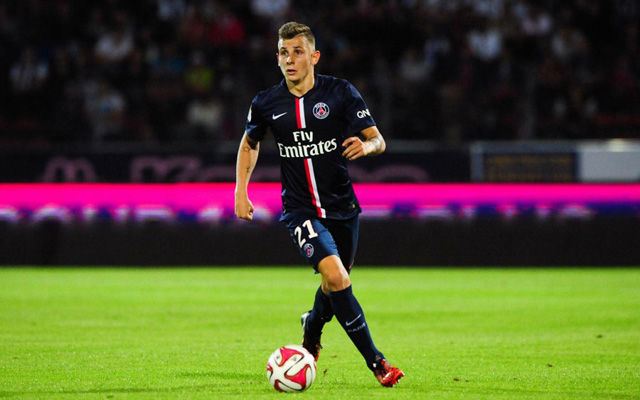 What they can offer to Liverpool
If either maximise their talent and potential, Liverpool will have one (or maybe two!?) of Europe's best left-backs on their hands, simply.
Moreno's stuttering start should not cloud the fact that Real Madrid were chasing him last year, with a £25m fee mooted (via talkSPORT), so his pedigree shouldn't be ignored. On his day, his unbelievable running provides the side width, pace and another attacking outlet. Due to his ability to bombard the left flank, it enables us to play more inverted, creative attacking midfielders on the left who can cut in, knowing that we'll have Moreno hugging the touchline running on.
Digne though potentially provides the whole package. His defensive characteristics, positioning and no-nonsense attitude at the back means he's never a liability in the role, while his speed and technical attributes allow him to offer something going forward too.
You could almost say – 'Moreno against the lesser sides, and Digne against the better ones.'
Interestingly, the pair also provide Rodgers the option to use both down the left against bigger teams, much like Rafa Benitez used to do in Europe with Djimi Traore and John Arne Riise for example. With Digne as a natural defensive fullback and Moreno as a defensively minded winger, that flank should be able to deal with most opposition attacks.
With both, the position will be extremely well covered for the season.
Conclusion 
Jose Enrique is not up to scratch as a backup anymore, and it'd be unfair to expect 18-year-old Joe Gomez to be our first-choice left-back should Moreno pick up an injury.
For this reason, the Digne deal makes total sense – as it would completely shore up the left-back spot for this season, and hopefully the foreseeable future as well. This isn't likely long-term, as one player will inevitably claim the position causing the other to eventually seek an exit.
If you were to pick a starting Liverpool XI for the first day of the season, some fans reckon Moreno's defensive problems make him a weak link at the back – and the option of Digne instead would appeal to many.
Some genuine competition might cause the Spaniard to up his levels as well, which would make the Digne signing a good one by proxy.
For the right price, Liverpool should get it done, and watch two of Europe's most exciting left-backs battle for the prize of a starting spot.