---
As the dust settles on the summer transfer window, one eye-catching deal was Fabio Borini's long awaited move to Sunderland. This article takes a look at the Italian's ill-fated time at Liverpool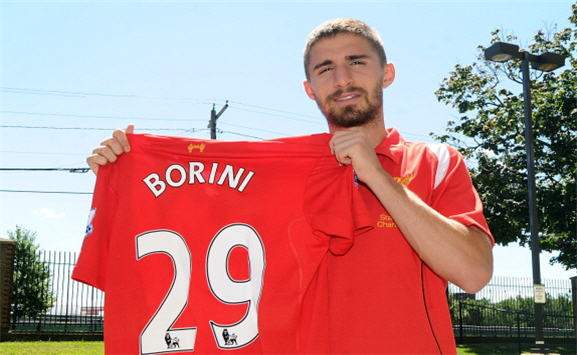 Fabio Borini came to Liverpool three seasons back as Brendan Rodgers' first signing as Liverpool manager. His signing signaled a new era as Rodgers looked to sign players he felt "comfortable" with. Indeed, Rodgers had previously coached Borini as an upcoming youngster at Chelsea and signed him on loan as Swansea manager. Borini even helped Swansea get promoted for the first time scoring 6 crucial goals in 8 appearances to help the Swans through the playoffs. The signs were there that Borini would be a success at Liverpool as he seemingly had all the attributes that Brendan Rodgers required.
Hard working with a penchant for being in the right place at the right time, Borini came to Liverpool on the back of a very successful spell at AS Roma. When he scored a goal in his debut appearance against FC Gomel, fans had more reason to believe that Borini would justify his hefty 11 million pound fee. However, fast forward three seasons and things have not quite worked out for the Italian at the Merseyside club. Borini has been sold to Sunderland, just one year after rejecting them, for a fee in the range of 8-10 million pounds. However, the question must be asked as to why Borini did not have success. Was he given a fair chance at Liverpool?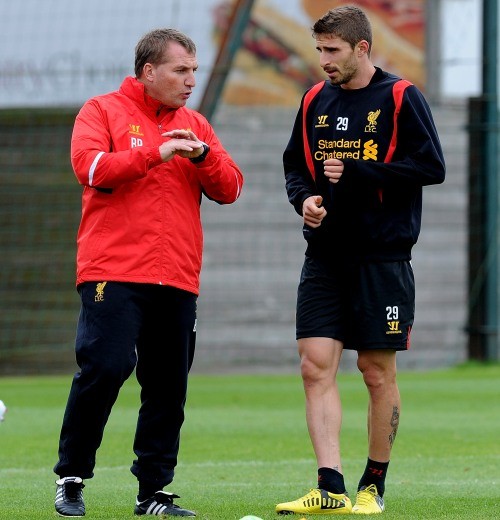 In my opinion, Borini was never given a consistent opportunity to prove himself to Brendan Rodgers and the Liverpool faithful. The fact of the matter is that Borini, in three seasons, has only played 25 games for Liverpool. And if that was not striking enough, he has only started 8 of them, which means more than 2/3rd of his measly Liverpool appearances have been as a substitute. Conversely, both Mario Balotelli and Rickie Lambert have got more playing time in one season than Borini has in three. Borini was supposed to be the cornerstone of Brendan Rodgers' "philosophy" but instead he was made to be nothing more than a benchwarmer for the Reds.
Common statements used often by Liverpool fans are that Borini was simply not good enough or that his performances were not upto par. However, how can this be judged when Borini has hardly ever put on the famous Red shirt. Even then, if we look at the stats, Borini performed better in his loan spell in Sunderland than Rickie Lambert, Mario Balotelli and Daniel Sturridge combined last season. He scored more goals in all competitions than the aforementioned three combined. In addition, he scored more than 49 million man Raheem Sterling as well as last year's top scorer Steven Gerrard. His loan spell at Sunderland showed that he could deliver the goods if called upon.
Another facet to consider is Borini's proclivity for important goals, many of which saved Sunderland from almost certain relegation. His goals included two in the heated Tyne-Wear Derby, clutch goals in the League Cup as well as a historical goal against Chelsea at Stamford Bridge. Last season, Liverpool and Brendan Rodgers had a huge problem in big games losing almost all of them when it really mattered. Borini, on the other hand, seemed to thrive in them and while he may not have been the perfect solution, he would have provided more than many others often did.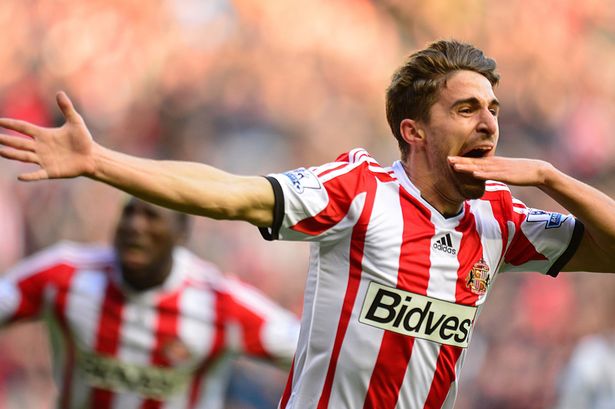 What is also striking  is Rodgers' treatment of Borini. Last season, Rodgers introduced Borini 6 months into the season after nearly every other option had failed. Borini was deployed as the lone striker in Rodgers' 3-5-2 formation and scored in the second start he was given against Aston Villa. Despite having a good game, Borini was dropped without reason for the next game against West Ham and it was the last game that Borini ever started for Liverpool.
Rodgers tried midfielders like Phillipe Coutinho, Raheem Sterling and even an ageing Steven Gerrard in the striker position when he had Borini on the bench waiting desperately for a chance. Borini witnessed the humiliating losses to Arsenal, Crystal Palace, Hull City and of course Stoke City from the bench and sometimes not even that. And yet, fans have come to the assumption that Borini was poor when the reality was that he never even had a real chance to show what he could do. To put into context, Brendan Rodgers has been given another season to "prove" himself despite massively under delivering for 2 out of his 3 seasons whereas Borini has not even started more than 10 games.
A huge controversy arose last season when Borini declined a 14 million move to Sunderland where he had so much success. Borini was criticized and derided for being " too greedy" by fans when all he wanted to do was prove himself and fight for a place. This was clear whenever Borini came onto the pitch as he pushed himself and fought for the team even if he was on for one minute.
One specific moment last season came when Borini came on against Arsenal at Anfield. He looked the best player on the pitch and was the most likely to get a goal. But, in bizarre circumstances he got two yellow cards in the space of minutes and was sent off. While he was ridiculed by most because of this, I felt it was a sign of commitment and passion. While Borini was overzealous, at least he was fighting for the team when many had given up. He showed the spirit and desire that Steven Gerrard showed, that Jamie Carragher showed and what all players should.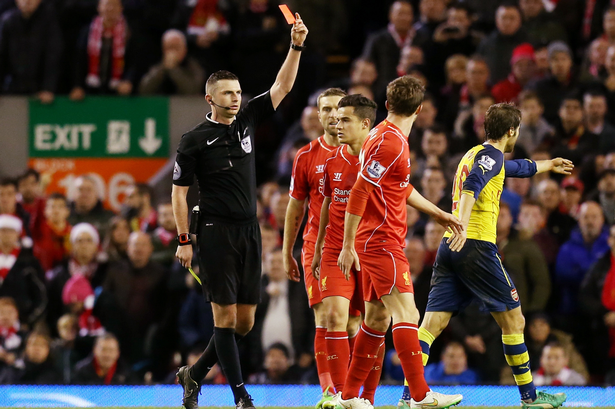 While Borini is not as talented as Luis Suarez, Daniel Sturridge or even Mario Balotelli, he is not the Sunday League player that everyone has made him out to be. Rodgers has spent close to 100 million pounds on strikers alone while principally ignoring the first one he bought. While Rodgers " stayed up late at night" tinkering with different formations and deploying players in unfamiliar positions, Borini was never in the picture.
Obviously, it is unknown as to what happens in training but Borini seems to be a humble professional and the way he has been treated is not right. Being made to train alone like a pariah when he wants to put the Liverbird on his chest is not how things have worked at Liverpool. While Raheem Sterling was busy humiliating the club, a player like Borini, who wanted to play for Liverpool was punished.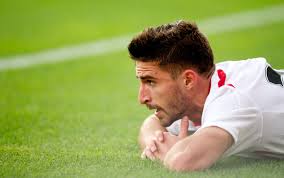 In the end, Borini will be a case of what could have been. He might succeed or struggle at Sunderland but in the time he was here, could he have provided Liverpool with more than what they had at their disposal? Now, it will remain unknown as Borini begins a new adventure. Good Luck Fabio and hope you fulfill your potential at Sunderland.
Stats from Soccerbase, WhoScored and LFCTransferHistory
By – Siddharth Raj Kapoor
Twitter – @KopChants
Link to my Blog – kopchants.blogspot.in