---
Rumoured deadline day moves to Sunderland and West Brom fell flat on their face, and we're stuck with £65k-per-week Jose Enrique until January at the very earliest…
But in an unbelievable turn up for the books – the Spaniard has decided to delete his Instagram and Twitter accounts and focus on his football!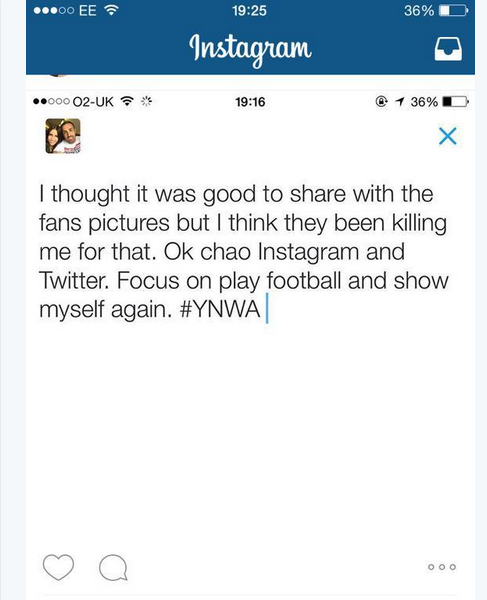 Enrique's use of both had become a viral joke among fans who only ever saw him messing around on the internet, instead of playing football – his actual job.
The 29-year-old posted constant pictures of himself holidaying with his girlfriend, winding up team-mates or eating out extravagantly – and frankly – it was ridiculously annoying.
At least he's learned his lesson, as we're not sure we could have coped with watching another video of Enrique playing table-tennis, Mario Kart or 'accidentally' tensing his muscles.
We hope he finds something else to fill his time with.