---
Brendan Rodgers' record as Liverpool manager can be debated forever, but what cannot be is his miserable display in the transfer market.
He, along with the transfer committee, shelled out almost £300m on new signings, and you can see below that the majority of it was undeniably wasted. While Coutinho and Daniel Sturridge can be deemed unadulterated successes, the sheer volume of cash spent on the likes of Adam Lallana, Joe Allen, Lazar Markovic, Dejan Lovren and Mario Balotelli among others probably cost him his job.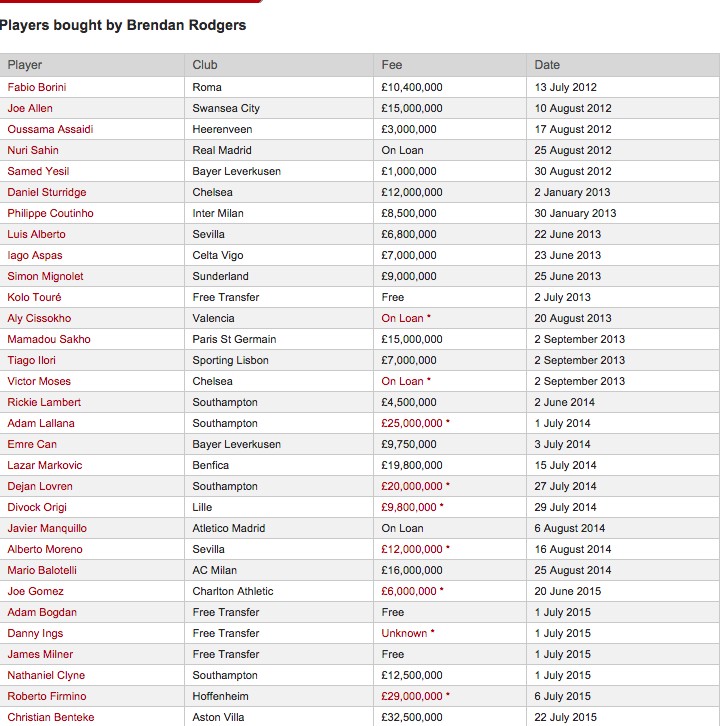 Unlike Rodgers though, Jurgen Klopp has very rarely spent big cash during his managerial career.
And this list we've compiled reflects that.
What's more, the likes of Ilkay Gundogan (£3.85m), Roberto Lewandowski (£3.33m), Shinji Kagawa (Free) and Mats Hummels (£2.94m) do not even make the top five, and are all now world renowned superstars worth enormous mounts of money.
If Klopp could find some bargains of that ilk, he'd be well on his way to the legendary status he's acquired in Dortmund.
But his most expensive ever signings are mostly impressive too, in terms of their small fees and improvement.
(All fees courtesy of Transfermarkt)
5) Kevin Kampl – £8.4m in 2014 from RB Salzburg
A mistake in the market this one, but the fact Klopp's 5th most expensive signing ever cost only £8.4m is testament to his shrewdness in the market. In contrast, Rodgers' 5th most expensive is Lazar Markovic who cost £19.8m. Kampl only lasted one season in Dortmund, moving to Bayer Leverkusen this summer just gone for £7.7m, meaning the slight transfer error didn't affect Dortmund financially in the slightest.
4) Pierre-Emrick Aubameyang – £9.1m in 2013 from Saint-Etienne
Rapid, versatile and an excellent finisher – for £9.1m, the Gabonese striker was a complete steal. Since arriving in summer 2013, Aubameyang notched a respectable 16 during his debut season, a wonderful 26 last, and has already bagged 37 in 2015/16 – quadrupling his market value in the process. The goalscoring statistics this term are up there with Cristiano Ronaldo and Luis Suarez.
3) Marco Reus – £11.97m in 2012 from Borussia Monchengladbach
To think, just three years back, Marco Reus was available for £11.97m. Now, he's undeniably one of the best players in Europe, and arguably – the world. Reus, Robert Lewandowski and Mario Gotze were the cornerstones of the Dortmund's Bundesliga title winning sides – and the latter pair have gone on to star for Bayern Munich.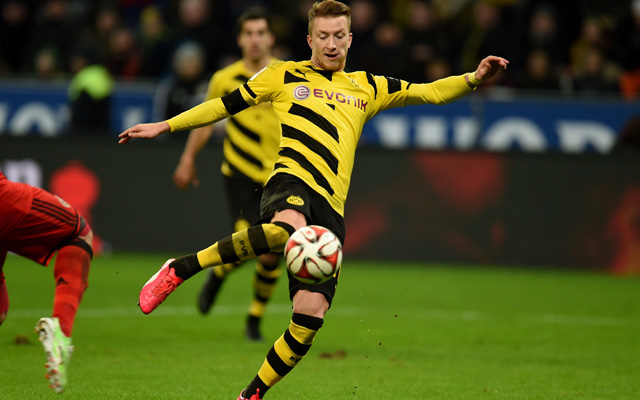 2) Ciro Immobile – £12.95m in 2014 from Torino
A rare transfer blunder from Klopp. Immobile simply didn't settle in Germany after arriving from Italy on the back of a Serie A Golden Boot. The fee was by no means enormous, but still expensive for a striker who contributed just three Bundesliga goals all season. He notched ten overall, and is spending this season on loan at Sevilla in 2015/16. Still, considering Klopp brought Nuri Sahin and Shinji Kagawa back to the club in summer 2014 for less than £10m combined, as well as signing the excellent Matthias Ginter for £7m shows his work in the window was positive overall.
1) Henrikh Mkhitaryan – £19.25m in 2013 from Shakhtar
Klopp has never shelled out more than £20m on a footballer, interestingly. But it's Armenian attacking midfield Mkhitaryan, who we famously tried so hard to sign in the summer Klopp snared him, who was closest to breaking the barrier. Mkhitaryan is class, simply, and has proven to be well worth the money spent on him. In his debut season in Germany he registered 13 goals in total from attacking midfield and weighed in with ten Bundesliga assists, too. Dortmund struggled last term and his numbers reflected that, but this term, he's been the best player in Germany – reaching 20 goals and assists apiece already.