Jamie Carragher has always had a wicked sense of humour, and he's used it to wind up his old sparring partner Steven Gerrard.
Claiming his son has been struggling to sleep, Carragher uploaded a picture of James Jr. reading Gerrard's new book 'My Story', saying it's the only thing that'll help him drop off!
It's in jest of course, with our two former Premier League stalwarts close friends after years of loyal service together.
And anyway, Gerrard's book has so much controversy in, it's hardly likely to put anyone to sleep!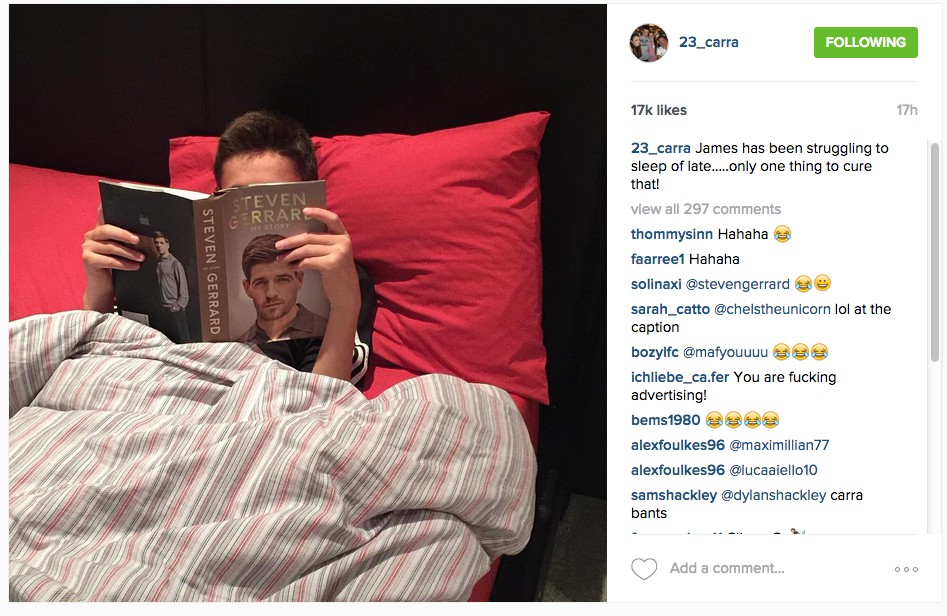 SEE MORE:
Cafu goes wild for Jon Flanagan, potentially one of the 'best fullbacks in world'
Explaining Jurgen Klopp's 4-2-3-1 'gegenpressing' tactic, and fitting Liverpool stars into it