---
Guest fan post: Siddharth Kapoor
Emre Can came to Liverpool last season on the back of promising performances for Bayern Munich and Bayer Leverkusen. Indeed, the Reds were able to beat out stiff competition from Bayern, who had a buy-back clause for the German international.
Known for his versatility, Can came to Liverpool and had a very promising debut season, revelling as a right centre-back in Brendan Rodgers' 3-4-2-1 formation. Can was able to bring the ball out of defence and instigate attacks with consummate ease.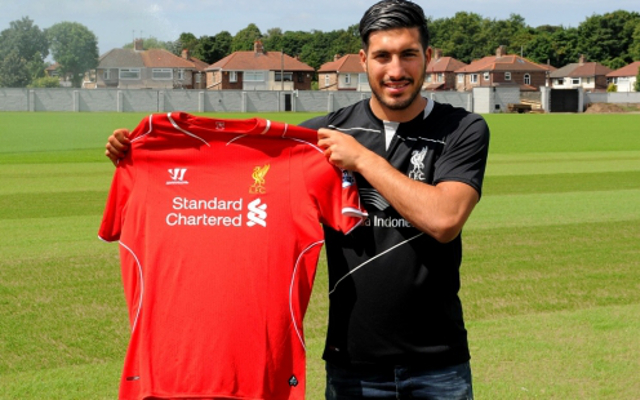 However, his downturn in form started with the 4-1 thrashing against Arsenal last season where Can was forced to play in a highly unfamiliar role at right-back. He struggled immensely, failing to deal with Arsenal's pace on the break and was eventually sent off.
But even after he came back, Rodgers continued to play him in the right-back spot and teams started to take advantage of it. Can's confidence started to dwindle rapidly and by the end of last season he looked a defeated man as he barely tried against Marko Arnautovic in the humiliating 6-1 defeat against Stoke.
In the summer, Can had a strong U-21 tournament with Germany in his favoured midfield position and as this season started, he was even picked for the full national side. But, something was not right when Can played for Liverpool. The assurance that embodied his play last season was nowhere to be seen. I feel this has come because of too much uncertainty surrounding his actual position.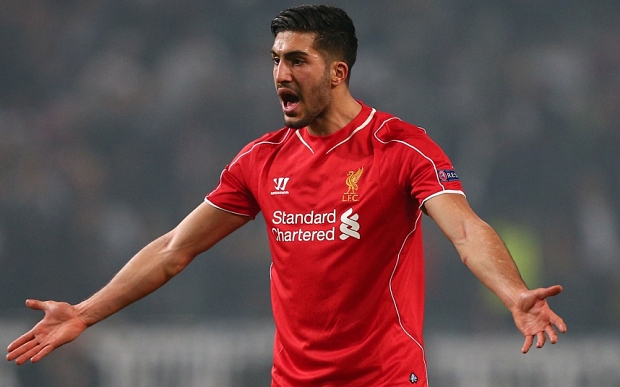 No one in the Liverpool staff could pinpoint a specific position for Can to play. There have been some games this season where Can has switched positions as many as four times! It must not be forgotten that Can is still extremely young and this inevitably took a toll on his development.
Players like Can thrive on confidence and without it can look out of their depth. Because of this, many fans have started to label him a jack of all trades but a master of none. It might be a cliché but Can has indeed become a victim of his own versatility.
But, when there is a will, there is a way and that hope might already have come to Can in the form of new manager Jurgen Klopp.
The main problem that many fans had with Brendan Rodgers in regards to Can is that most viewed him as a box-to-box midfielder but Rodgers often deployed him as a defender. But, it was obvious from first sight that all Can wanted to do was break into midfield. This was apparent from the heat map of Can against Norwich a few weeks back.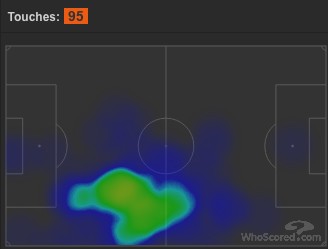 Despite being deployed as a defender in the game, Can's tendency to break into midfield clearly shows where he wants to play. Now, when we compare this to the positions of Sven Bender and Ilkay Gundogan, the two midfield lynchpin's in Klopp's Dortmund team, in the 4-1 win against Real Madrid, we see glaring similarities.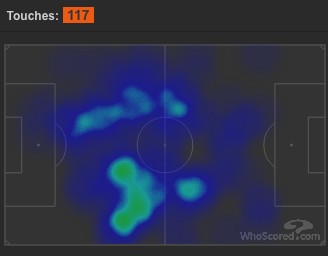 Can seems the most logical fit to fit into Klopp's preferred style of play to match Gundogan and Bender. His power and ability to bring the ball forward is something other Liverpool midfielders cannot replicate.
As a result, we should hopefully see Klopp deploy Can in his favoured position. Can is young and if moulded properly, can even surpass the midfielders in Klopps's Dortmund team. We saw shades of that last season when Can played a lovely ball to Raheem Sterling in the FA Cup game against Bolton. Klopp seems the perfect person to unleash this potential.
Klopp can give Can the identity that he sorely requires to thrive. Can often looked like a caged lion desperate to break free when playing in defence but in Klopp's famous gegenpressing 4-2-3-1 system, he can be the engine behind the team.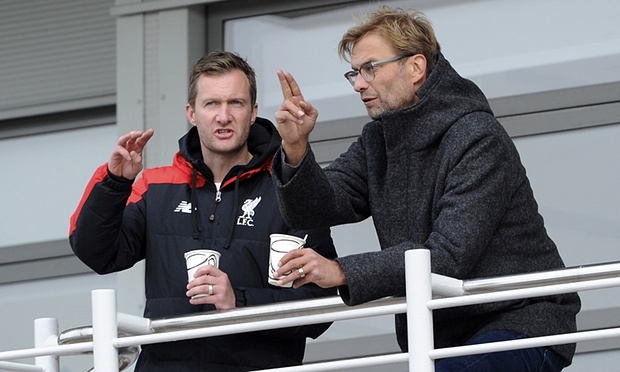 A major criticism last season with Can was his lack of tactical awareness. When playing as a defender, he was regularly caught napping allowing attackers to get free. But with Klopp there is someone to improve and work on that which Rodgers clearly never did.
A prime example to consider is Ilkay Gundogan. Gundogan came to Dortmund as a raw youngster from Nurenberg, pretty much like Can. Things did not go well for him initially but Klopp capitalised on his willingness to learn and great attitude to transform him into one of the world's best midfielders.
Klopp wants players to run through brick walls for him and if Can is able to do that and has the same mindset Gundogan did, then the sky might not even be the limit for him.