Yesterday was a bad day for Liverpool fans, bringing us down from the cloud we've been on since Jurgen Klopp's arrival.
News was first confirmed that Joe Gomez had ruptured his ACL with England and would be out for the season, before it shockingly emerged that Danny Ings had done the same thing at Melwood and would be out for a similar amount of time.
It's even sadder considering the fact the pair are young, only arrived in the summer and have arguably been our two most impressive players of the season – considering what we expected them to contribute back in the summer.
Gomez posted this message on his Instagram, promising that he and Ings would be back soon. With the kind of hard work and dedication in the physio room that they've so far shown on the pitch, they will be.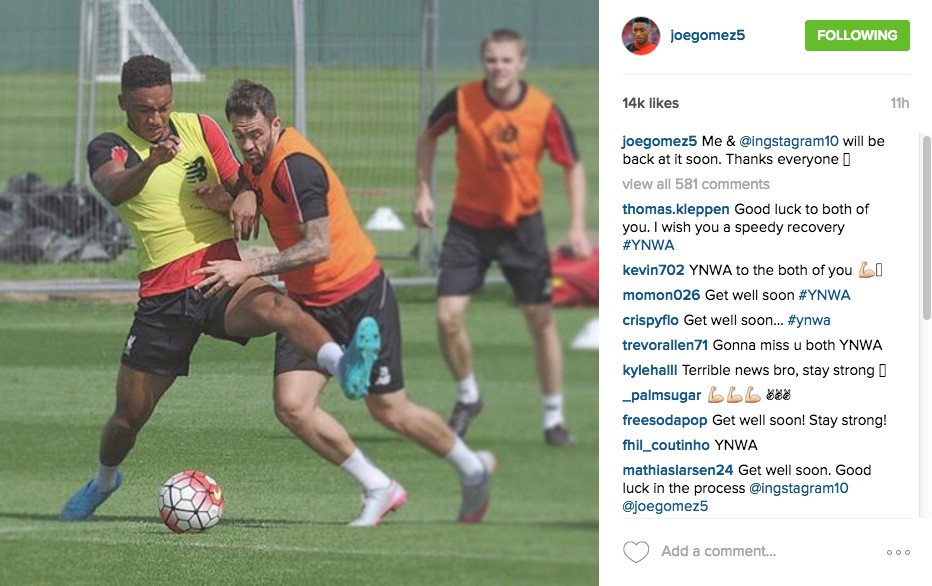 SEE MORE:
Alberto Moreno's explanation of Klopp's football vision is brilliant
Klopp puts faith in Divock Origi, as new Liverpool boss reacts to cruel Danny Ings loss