---
Follow @Jordan_AC90 on Twitter
Jurgen Klopp's got some real selection headaches ahead of the weekend Premier League tie with Newcastle. Injuries have often forced his hand so far, but with the squad returning to health, and many putting in superb defining performances at Southampton last night – predicting the lineup is practically impossible.
Here's five players who it'll now be hard for the manager to leave out.
SEE MORE:
The Liverpool XI that didn't start v Southampton proves brilliant squad depth
(Video) Travelling Kop delivers superb comeback to Saints' Adam Lallana chant
Joe Allen
Emre Can picked up a booking, meaning Klopp has to decide two from James Milner, Jordan Henderson and Joe Allen to start either side of Lucas in the anchorman role. No Liverpool player, bar perhaps Dejan Lovren, has bore the brunt of criticism quite like the Welshman, but Allen was excellent last night – and deserves huge credit for it. He assisted Sturridge's first, got stuck in, and played a number of telling forward passes as well as some zipped sideways ones.
Divock Origi
Can any manager really drop a talented, hungry young striker on the back of a hat-trick? Klopp might just do so, but that says more about the wealth of attacking talent at his disposal. Origi started in a strike pairing with Sturridge ahead of the midfield diamond, but made sure to work the flanks at every opportunity. Christian Benteke and Roberto Firmino were benched at St. Mary's and will be itching for a start, but both were shoddy at home to Swansea and could continue to sit out after the Southampton battering. Origi hadn't shown anything until last night, and there were suggestions that he'd leave on loan in January, but it now appears as if we may have another viable starting option for all competitions. Or was it a one off?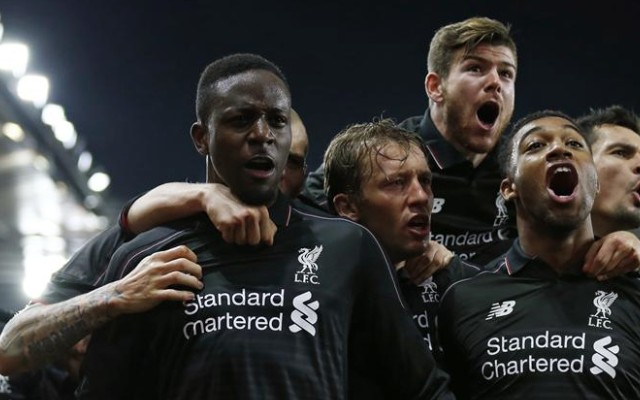 Jordon Ibe
Ibe came on for 30 minutes and was almost as impressive as the man he replaced Daniel Sturridge. Under Klopp he's improving week in, week out – and scored his first Liverpool goal on English shores late on – blasting in from Alberto Moreno's neat cross. He also assisted Origi in what was an exceptional cameo. If Ibe does start, it'll be down the right or left, providing us width and pace. Away from home, Ibe's come off the bench and stretched the game versus Chelsea and Manchester City though, and we'd expect him to maybe do the same again.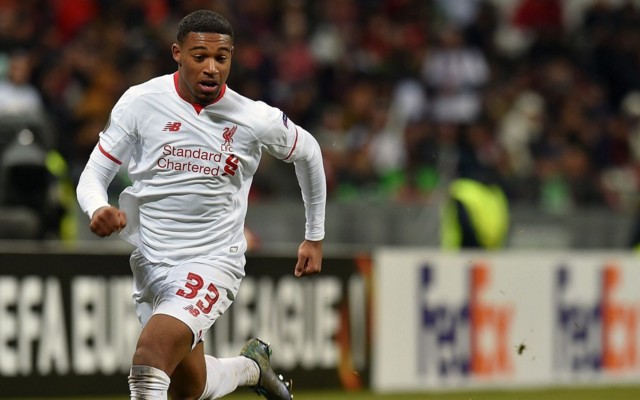 Daniel Sturridge
With Christian Benteke on the bench last night, the expectation was that the big Belgian would be rested for the Newcastle tie, and that Sturridge could get some more minutes under his belt in an attempt to slowly regain fitness. However, within half an hour of the League Cup demolition, Sturridge made it almost impossible for Klopp to leave him out Sunday's starting lineup. Providing he's healthy enough to do so. The English 26-year-old scored two clinical goals and looked every bit the world-class forward he can be when on the field. The striker came off after 60 minutes, but looked like he'd been through the wars. If he's even 75% ready, surely Sturridge must now be thrown into the deep-end. He's simply invaluable.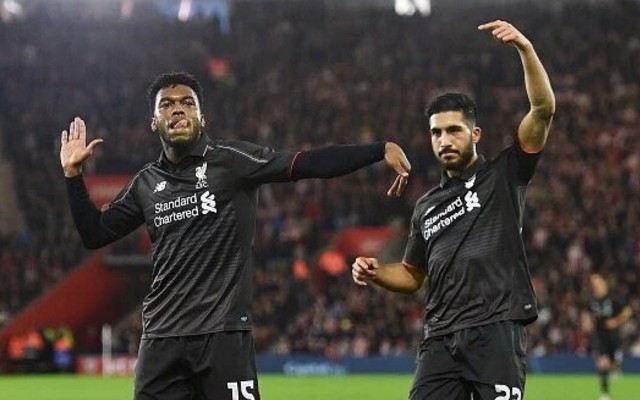 Coutinho
Coutinho didn't do anything to warrant selection last night as he wasn't risked in the match-day squad, but the fact he was rested means he should be fit for the weekend, and we imagine that was what Jurgen Klopp had in mind by leaving the Brazilian out. Bar perhaps Daniel Sturridge, he's our best player and has been scintillating under the German. But in our new setup, places in the team must be earned – and those who played on Wednesday did just that. We expect Coutinho to start, but then there's only two places left in the flexible 'front-three' alongside him. Who deserves them most..?