---
Liverpool fans are completely united behind Jurgen Klopp and love his vision for our future.
But we haven't won in three matches, all against poor opposition, and there's some players we reckon are performing below par.
SEE MORE:
Brazil legend says Liverpool ace can be 'best player in the world'
Liverpool player ratings v West Brom: Emre Can best for Reds in 2-2 draw
While Klopp's improved Emre Can, Dejan Lovren, Jordon Ibe and Coutinho to name but a few, some experienced stars need to step up if they're to keep their spots in the side.
Combined, these players cost £95.5m, and we think they need to be delivering more.
1) James Milner
Milner's our highest paid player but with Jordan Henderson back fit, the vice-captain might not be able to get himself in the team. The England international works tremendously hard, but for what benefit? Too rarely we see a clever forward pass or a creative action that puts the team on the front foot. Milner's tremendous off the ball, but top sides should have possession more than they don't and the 29-year-old isn't effective when we're piling forward. Henderson burst into the box against West Brom and scored, but we can't remember Milner doing this all season. If Milner's playing alongside an anchorman, we need to see more of it.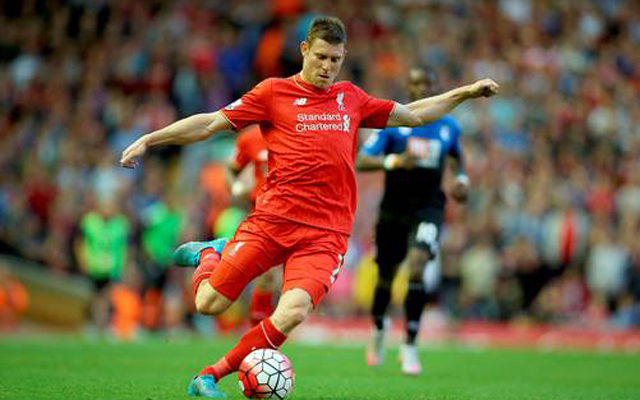 2) Christian Benteke
Our £32.5m striker has notched once in seven games. Benteke always scored his goals in bursts at Aston Villa and we're seeing the same thing here now he's at Liverpool. But we could forgive the dry patch if he was contributing more during matches. The Belgian isn't making enough telling runs, he's not closing down quickly and he's not actually holding onto the ball very well either – something which we he should do automatically. With Daniel Sturridge injured and seemingly unable to ever get himself properly fit, Benteke simply needs to improve. He has creative players behind him like Coutinho, Adam Lallana and Jordon Ibe, while our fullbacks are forever overlapping. Benteke gets chances in our team, but he needs to take the easier ones and provide a more dynamic presence as our focal point.

3) Simon Mignolet
No player in the Premier League has made more mistakes which have led to goals than our goalkeeper during the past three seasons, say WhoScored. Mignolet came and flapped at a corner versus West Brom on Sunday, and with Liverpool dominating and leading at that point, we can definitely say that his blunder cost us the three points. Jurgen Klopp backs him and he's getting a new contract, but now the keeper needs to prove he deserves the support of one of the world's best managers and a bumper new deal. Replacing Mignolet wouldn't be hard. There's a host of talented Bundesliga stoppers who could take his place, but Klopp is adamant Mignolet's his man. We trust the German implicitly, but hope Mignolet won't prove his blind spot.
Simon Mignolet: No player has made more errors that have led directly to a goal in the last 3 PL seasons than Mignolet (8)

— WhoScored.com (@WhoScored) December 13, 2015