---
Follow @Jordan_AC90 on Twitter
Here are some key talking points that emerged from yesterday's win over the Premier League leaders:
Liverpool rise to the 'occasion' once again…
Arsenal away? Solid draw. Spurs away? Solid draw. Chelsea way? Great win. Manchester City away? Incredible win. Leicester City, table-toppers? Win.
Yet again, Liverpool win the tough ones. Throughout this season, the players have reached their levels against the country's better teams (and with Leicester still top of the table despite the defeat, we can call them that), but struggled against sides we should beat. When Liverpool are heavy favourites going into a game, we've often botched it. Perhaps the real test will now be if we can follow up the Boxing Day win with victory against Sunderland on December 30th. Sam Allardyce's side will play an exaggerated version of long ball football and it'll be up to us to see if we can deal with it. The Black Cats will look for set-pieces and pump anything in our half into the box. On countless times this term that kind of agricultural football has been too much for us. Klopp's men now need to prove they can dismantle the Premier League's lesser sides with the ease in which they occasionally down a 'good' team.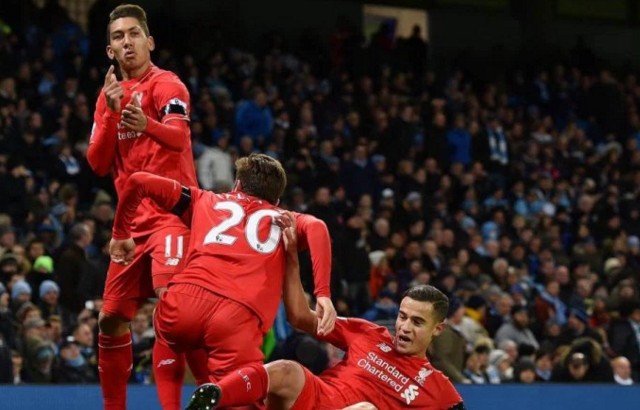 Jordan Henderson's back with a vengeance…
A gritty but classy performance from the skipper, encapsulating everything that makes him so great. He fought tooth and nail with the Leicester midfielders and came out on top. Not only did he work terrifically hard but sprayed the ball around with consume ease, leading the commentators to label him 'Steven Gerrard-esque'. We wouldn't go that far just yet, but his performance showed exactly why we've missed him so much during the first half of the season. Interestingly, in the 25 matches Henderson's captained Liverpool from the offset – we've won 16 of them. This term, that's title winning form.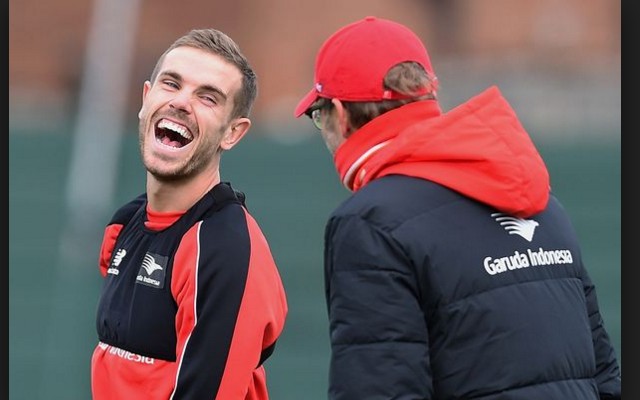 The 4-4-2 is a genuine option for Jurgen Klopp…
When was the last time Liverpool played an old-fashioned, flat 4-4-2? Maybe with Luis Suarez and Andy Carroll under Kenny Dalglish? We can't remember, but it's been a while, that's for sure. Versus Leicester, Klopp decided to match Claudio Ranieri's 4-4-2 tic for tac. Divock Origi and Roberto Firmino led the line, with the former running the channels and the Brazilian dropping deep. Football's a strange game… For years managers have neglected the unfashionable 4-4-2 in favour of a continental 4-3-3, but at Anfield yesterday we saw an Italian and a German manager play 4-4-2 and stick with it throughout. It made for a great game. We're glad it's in Klopp's repertoire.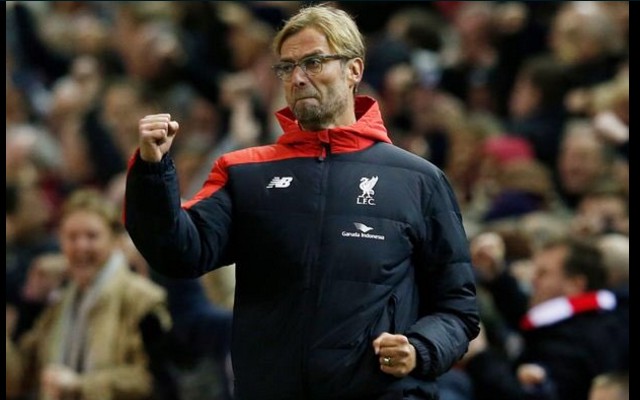 Dejan Lovren and Mamadou Sakho's partnership could be the future…
Mamadou Sakho arrived for big money in 2013. Dejan Lovren arrived for big, big money in 2014, yet the pair have hardly ever partnered each other in defence. Instead, they've competed to start alongside Martin Skrtel, who despite being at the club for seven years, has never truly won over supporters. Lovren was excellent against Leicester, and while Sakho was clumsy, the pair reacted well off each other. There's a sense that even when Skrtel has good games, his poor communication skills limit his partner and therefore the team, but Lovren looked a real leader against Leicester.
Big 3 points for Liverpool today, Dejan Lovren excellent.

— Jamie Carragher (@Carra23) December 26, 2015
And check out this for a stat…
Sakho & Lovren started 6 games together and got 4 clean sheets. — Empire of the Kop (@empireofthekop) December 26, 2015
The curse of the hamstring strikes again…
'Hamstring is the shit word of the year for me,' Klopp said after the match, and we can understand why. Reminding ourselves of those who've been afflicted with a problem to that particular muscle is harrowing. Mamadou Sakho, Coutinho, James Milner, Simon Mignolet, Jordan Rossiter and Daniel Sturridge have all missed matches since the German's arrival with hamstring injuries. Yesterday, Divock Origi, who was showing real promise, limped off after 37 minutes. Luckily his replacement Christian Benteke scored the winner but it means Origi can expect a lengthy lay-off. Liverpool's luck with injuries this season has been nothing short of horrendous.
Klopp on Origi's injury: "Hamstring is the shit word of the year for me."

— Tony Barrett (@TonyBarretTimes) December 26, 2015