---
We only just avoided an embarrassing FA Cup third round exit away at Exeter City on Friday night, but Klopp has insisted that will not deter him from playing a similar eleven in the replay back at Anfield in a fortnight.
"It's difficult to have another game but we have two other games before it", the German told the Echo.
"If the situation doesn't change then we will play the same team or a little bit different with other young players. We will have to see what happens in the next games".
With the exception of Benteke and Enrique, our starting eleven had just 13 Liverpool appearances between them (via BBC) – and Klopp told LFC TV that he'd only had 45 minutes to train with the squad.
Jürgen Klopp gives his assessment of tonight's 2-2 draw with @OfficialECFC… https://t.co/1fI3hfIUfd

— Liverpool FC (@LFC) January 8, 2016
We made eleven changes from the side that beat Stoke 1-0 on Tuesday, and five of our side were making their first team debuts: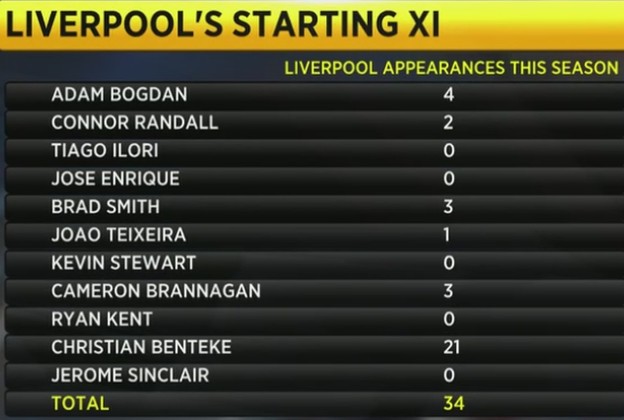 (Image via BBC)
"I knew about the schedule before. It's only the situation (that frustrates me)", Klopp continued. "We are playing more games than some other teams as we are still in the Capital One Cup and the Europa League".
"If you want to criticise somebody then do it with me and leave the players alone. They tried what they could tonight. If they made mistakes, it was my responsibility"
"We tried to create a line-up under the time pressure we had. We tried to create an idea. It was not too good, it was not too bad. It didn't work 100% but it did 50%".
SEE MORE
Fans react to 2-2 draw
Liverpool ratings vs Exeter
Exeter 2-2 Liverpool – report and highlights
In his post-match interview with the BBC, Klopp added:
"It's obvious what we have to learn in the future. We have to be more robust. It was a difficult pitch. Exeter did really well."
"The first goal was unlucky for us – it was their first attack. I won't say anything about the second goal – they showed it live on the BBC. I can't believe we have to play another game now. You want it like this, so we will be there".