Steven Gerrard undoubtedly one of the best players of all time (and
according to some, best there is, best there was, best there will ever
be!) played 710 games for his beloved Liverpool FC. The 23 Foundation is
offering a beautifully embroidered "Honours" shirt for each one of the 710
games that Stevie played for Liverpool FC. Each shirt is individually signed
and numbered from 1 to 710 and can only be obtained from the 23 Foundation.
As per the pictures attached Stevie signed each shirt on the front, above
his major honours for the club. This unique shirt is £225 plus shipping (£10
UK and £15 overseas) with all profits going to the 23 Foundation. To order
your shirt please go to our official web-site www.jamiecarragher.org  and
visit our shop, or write to Mike Lepic mike@jamiecarragher.org  with your
full postal address and preferred payment method; paypal, bank transfer or
cheque payable to the 23 Foundation.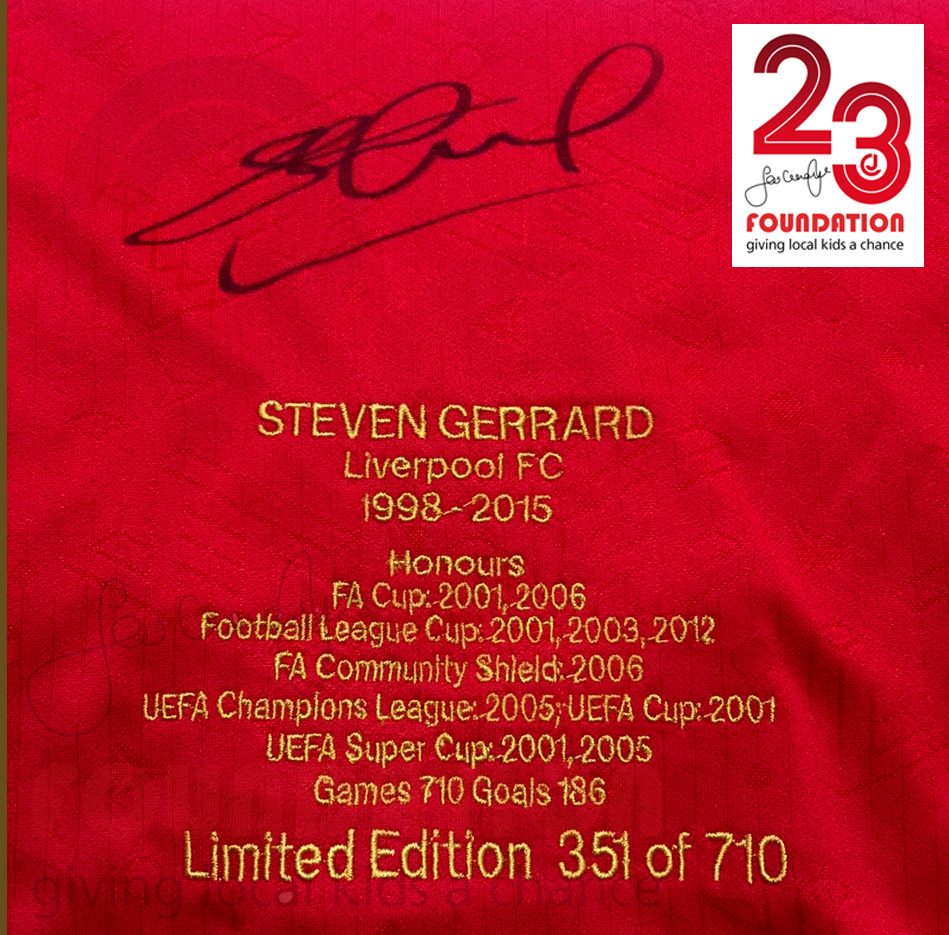 Thank you for supporting our charity.
YNWA
23 Foundation