---
Christian Benteke was a waste of money who couldn't hit a barn door, right?
What about Daniel Sturridge – always injured, never plays? Danny Ings? Barely kicked a ball for us…
These cliches are trotted out by fans, journalists, and pundits ever week – so it might come as a surprise that all three of Sturridge, Ings, and Benteke are currently in the top ten of our most prolific strikers of the Premier League era.
According to an image on the Echo, Sturridge is currently third when our strikers are ranked on goals per game (with 0.623). Only Fernando Torres and Luis Suarez are better.
Danny Ings is in seventh spot, while Benteke rounds out the top ten. Firmino also makes an appearance, coming in at 15th.
See the image in full below: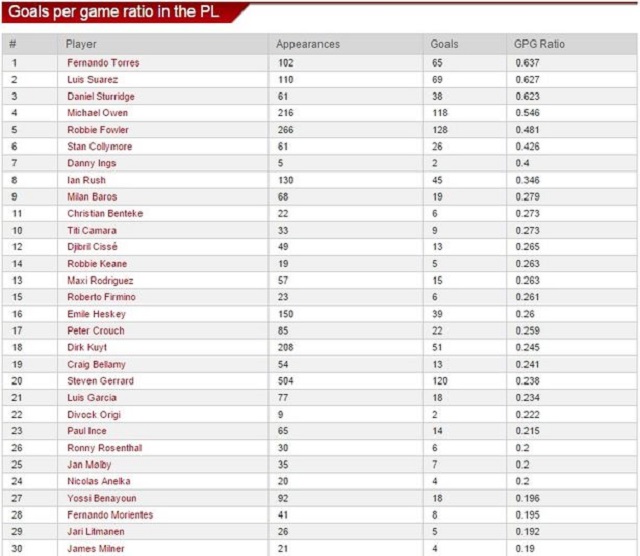 SEE MORE
Hendo on shirt throw
Hendo on Sturridge injuries
Five Matip facts
Given those stats, the question remains – why have we only scored 38 goals all season?
Answer: Because Sturridge and Ings have spent most of the time in the treatment room!