We drew 0-0 with Augsburg in the Europa League on Thursday night. It was a bitter-sweet performance; 0-0 away from home in the knock-out stages of European competition is not to be sniffed at, but at the same time there was a hope we could kill off the game with the League Cup final so soon after the second leg.
Here are five things we learned from the match:
1) Klopp wants to win it
Liverpool's starting eleven was undoubtedly the strongest he could have picked. Sturridge, Firmino, and Coutinho all played, and the back four was the best available given our injuries.
Throw in Lovren, and it's probably our best eleven.
The real test will come next week – how many players will Klopp dare to rest ahead of the League Cup final?
2) Sturridge might actually be fit
Whisper it, but is it possible that Sturridge's injury nightmare has been banished?
He's played two games in a week for a combined total of 127 minutes… He'll probably be rested for the home game next Thursday, and then be asked to play the full 90 against Man City.
3) Germans LOVE Klopp
The local newspaper in Augsburg claimed it was Klopp's homecoming in this morning's headline, and after the intense interest in the Liverpool dugout it's easy to see why.
Just look at the media scrum when he walked out ahead of kick-off: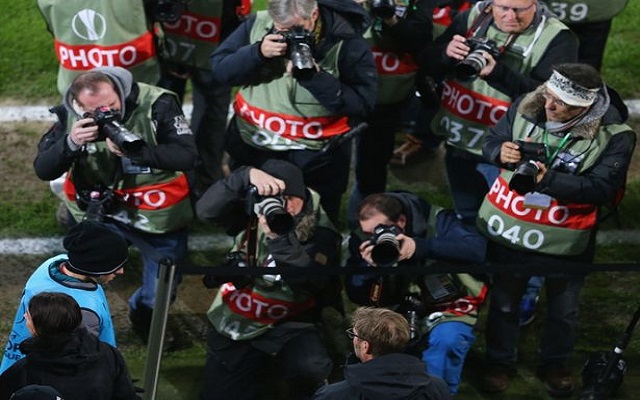 4) The Europa League still suffers from having a "Round of 32"
Ever since the UEFA Cup was expanded and re-branded in 2009, the quality of the football has suffered – there are too many teams, too many games, and matches on Thursdays.
Ourselves, Man Utd, and Spurs all turned in tepid performances – UEFA needs to act urgently to improve its "product".
5) We are not going to win it
Was it a decent performance? Yes. Are we playing well enough or consistently enough to win the competition? No.
Let's be honest, we'd all love to win it and get our hands on some European silverware (not to mention a Champions League spot), but we'd have to get past the likes of Valencia, Sevilla, Napoli, Basel, Lazio, Galatasaray, Porto, Dortmund, Spurs, and Man Utd.
Sorry chaps, it's probably not going to happen.