We can all remember those school trips and the rush to get to the back of the bus.
If your younger days were anything like mine, you would get to the back row first, but the cool kids would come along, 15 minutes late, and throw you and you Pokemon lunchbox down the coach.
In the world of football legends, at least those playing in today's star-studded charity match in Las Vegas, Robbie Fowler is the playground bully, and Steve McManaman his giggling sidekick.
Look at how tough Fowler looks as he protects his back-row seat, in this picture uploaded to Instagram by Juventus legend Alessandro Del Piero. He means business, and Macca is loving it!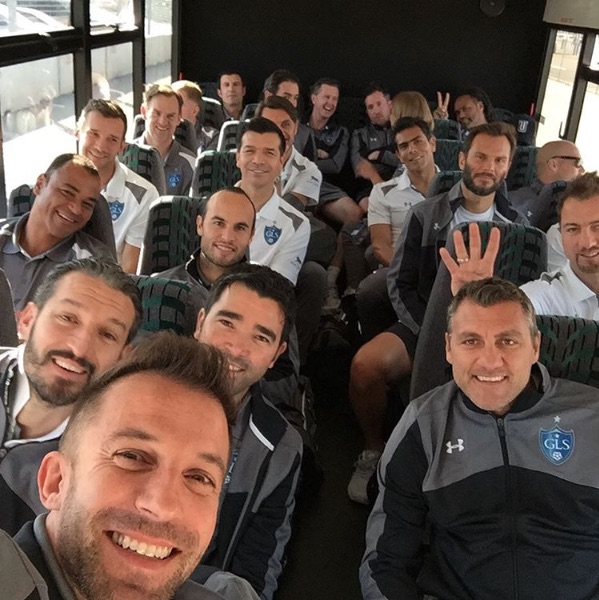 It is a testament to what an absolute legend the former Reds number nine is that he is the cool kid on a bus which also includes the likes of Cafu, Deco, Andriy Shevchenko and Gianluca Zambrotta.
Another couple of ex-Liverpool stars – Jerzy Dudek and Patrick Berger – can be seen in this picture, but weren't invited onto the back row by Fowler! Figo's team were beaten 8-5 by Landon Donovan's XI.
SEE MORE:
Divock Origi plays an hour for U21s in preparation for big cup double header
Liverpool to rekindle interest in exciting £23m forward when transfer window reopens
Mascherano: "I love Liverpool, but I left because the club was falling apart"