Liverpool fans are famous around the world for their banners and flags.
Always witty, sometimes scathing, and frequently hilarious, the banners are the envy of other English clubs. They take days and weeks to prepare, and need a small army of people to make them become a reality.
Unless you're this fan spotted at Wembley today…!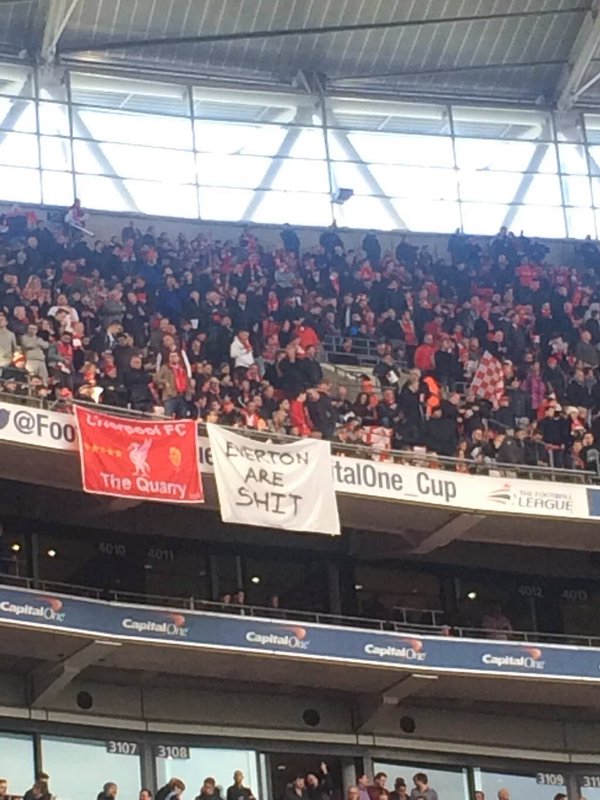 Bedsheet? Check.
Permanent marker? Check.
Ticket to the cup final? Check.
Hatred of Everton? Check.
SEE MORE
Milner was going to take last penalty
Klopp reacts to loss
Liverpool player ratings
Everton, of course, were only 20 minutes from setting up the first all-Merseyside cup final in more than 25 years.
They beat City 2-1 at Goodison in the first leg, and took the lead through Ross Barkley in the return game. It was only late goals from De Bruyne and Aguero that saw them lose 4-3 on aggregate.
Imagine how different today could have been…