For goodness sake. Sometimes you just think it would be better if all players associated to any club to just didn't use social media.
What good does it really do?
Last night, Liverpool youth player Jordan Williams had an absolute stinker and let himself, his club and our fans down.
Following the game, which he attended, 20-year-old Williams tweeted a plane emoji along with a video of himself celebrating with his friends.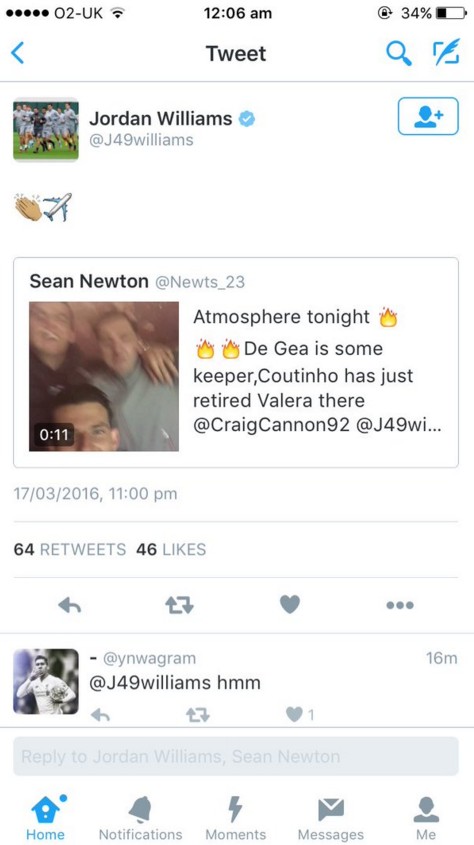 At first, we assumed this could be innocent – and that he meant 'I'm flying high', or whatever. We wanted to give Williams the benefit of the doubt.
But very soon after he deleted the tweet and then sent out another, claiming: "My Twitter has been hacked, I would never put anything like that to offend anyone, sorry about this."
He's since deleted his entire account.
Frankly, we find it very difficult to believe he was hacked. The fact Williams is claiming 'hacked' means he completely understands the reference to the Munich disaster as well. If he came out and said it had nothing to do with Munich we could give him the benefit of the doubt, but he's proven too idiotic to even lie well.
The Guardian confirm that the club are investigating the incident and we hope they take the severest action. In a week where Manchester United fans embarrassed themselves with Hillsborough chants and banners, one of our own players has gone and done this.
Unbelievable.