---
Jurgen Klopp claims all the pressure will be on Spurs ahead of their trip to Anfield this weekend.
Title-chasing Tottenham are currently second in the league, five points behind leaders Leicester City. Both teams have seven games remaining.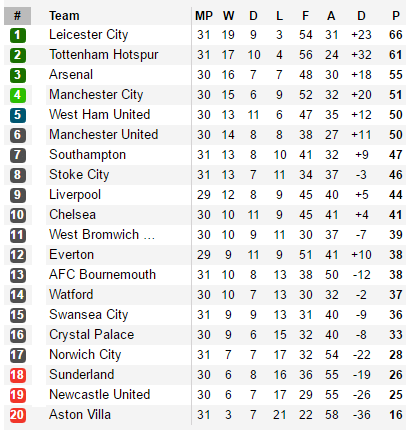 "For Tottenham, it's something like a final," Klopp said (via Echo).
"They have to win to put pressure on Leicester. Usually it is not important for us to think about the situation of the other team but in this special case I think it makes sense to know about it. It's a final and we need to be ready."
"When Tottenham play against Liverpool it is usually not a birthday party, it is a hard fight.
"The next day Leicester play Southampton – we know what can happen against Southampton. Arsenal should not stop dreaming as they have a few points to get and everything is possible.
"We are not involved in the title race so I am not that interested but we are involved tomorrow and that is important."
SEE MORE
Liverpool's 2014 transfers
Klopp knew about superb Lallana
Liverpool vs Spurs preview
We think it's fair to say that most Liverpool fans would much prefer Leicester (or even Arsenal/City) to win the league rather than Spurs.
After such a long wait for our own league title, the idea of Spurs beating us to it would be a hard pill to swallow, especially as the we've been locked on a reasonably equal footing with them for so long.
Let's hope our boys can do the business when it matters and give the Foxes a helping hand.
Kick-off at Anfield is at 5:30pm on Saturday.