Has Joao Teixeira just dropped a cryptic hint about his Liverpool future?
The 23-year-old playmaker, whose contract expires at the end of the season, seems to have hinted at his impending release by referring to his "freedom" while quoting Janis Joplin on Instagram.
SEE MORE: Steven Gerrard: "Somewhere down the line I will represent Liverpool Football Club"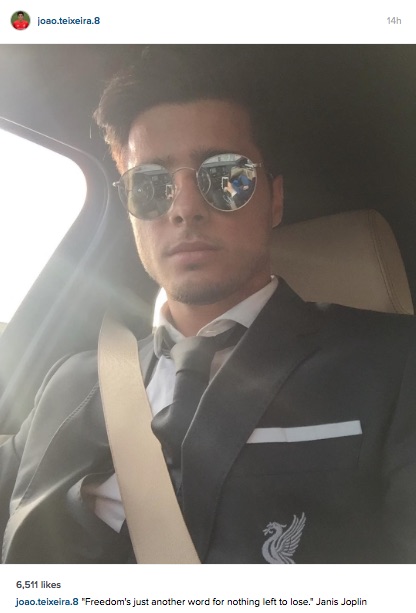 The lyrics come from the song 'Me and Bobby McGee', which was originally released by Roger Miller in 1969, but was made famous by Joplin's 1971 No.1 hit, released soon after her death at aged 27.
Just a bit of background for you!
I do not want to doubt the Spaniard's grasp of 20th century American soft rock culture, but I imagine this is a quote that he found on the internet after learning that his Anfield career is coming to an end.
It is a shame that Teixeira seems poised to leave with a whimper. He showed promise in the eight appearances that he made this season, but there are too many better players blocking his path.
If this is indeed the end, we would like to wish Teixeira all the best with his future endeavours.
SEE ALSO:
Klopp backtracks on Basel invite – asks ticketless Liverpool fans not to travel
Liverpool player ratings v Watford: Allen shines, but Mignolet deserves staunch praise as well
(Video) Firmino's pirouette-skinning of Watford defender leaves Liverpool fans purring