---
It seems inevitable that Liverpool will offload Mario Balotelli this summer. The question is; where to?
The controversial striker has closed off most potential avenues with his problematic attitude, and his poor recent goalscoring record means that fewer clubs are now willing to gamble on the 25-year-old.
But there is one club which seems to have more patience with the Italian than others, and, judging by Balotelli's latest Instagram post, it is there where he will aim to rebuild his career beyond the summer.
The disastrous Brendan Rodgers signing, on loan at former club AC Milan for this season, uploaded this picture of the Rossoneri's logo emblazoned onto a Lion, with the hashtag "#loveislove".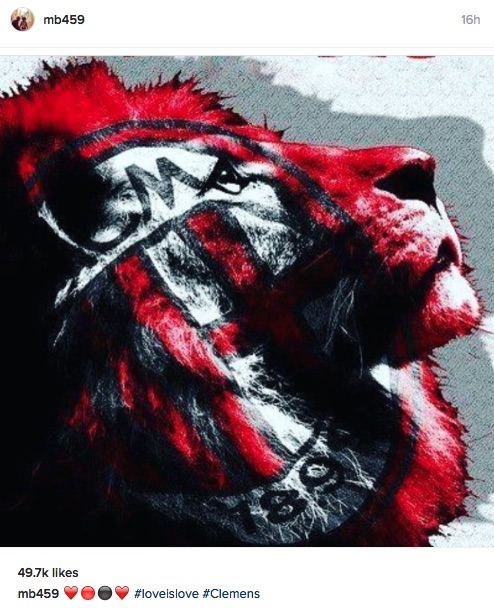 If Milan were willing to take him off our hands – not a certainty considering that he scored only three goals in 23 games for them this term – then it would be a huge relief to everyone at Anfield.
I don't care what the price is, if we can persuade Milan to buy him then it is good business.
SEE MORE:
Balotelli transfer latest: Mario could play in front of League One crowds next season as "revitalising" chairman eyes project
Liverpool propose interesting swap deal with AC Milan for Mario Balotelli
Mario Balotelli: : "I was not happy at Liverpool and don't want to go back"