---
25th May 2005.
It's a date etched into the minds of Liverpool fans around the world. Imagine if you actually played in the match – it's something you'd never forget. Right?
Wrong (if your name is John Arne Riise).
Can you spot what's wrong with this tattoo?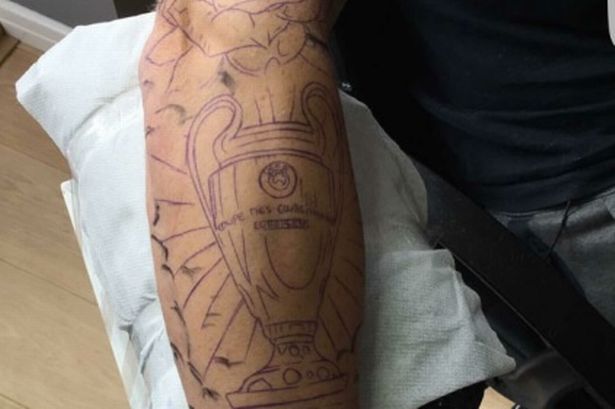 Yep — that's right — the date reads 25th May 2015. Last year.
Maybe out memory is failing us, but we're pretty sure we didn't win the Champions League final 12 months ago. In fact, we seem to remember being beaten 6-1 by Stoke around that time. Not exactly Istanbul.
SEE MORE
Madrid star linked
Ward fee after Welsh game
England vs Iceland in last 16
Luckily for John, this was only the initial sketch.
"It's changed. Had a second of stupidness there. I'm just lost sometimes." he said (via Echo).
We're guessing the tattoo artist isn't a big football fan either… Or he's just a bitter Manc and/or Bluenose.