---
For those of you who didn't already know, Liverpool new-boy Loris Karius will be bringing the beautiful Anneli Alpert with him to Merseyside this summer. The German goalkeeper featured on his gorgeous girlfriend's Instagram recently, and the pair were all smiles in the social media snap.
The picture was accompanied by a hashtag that read "KeepOnShining", which is exactly what we're hoping to see from our new signing between the sticks next season.
Check out the image below: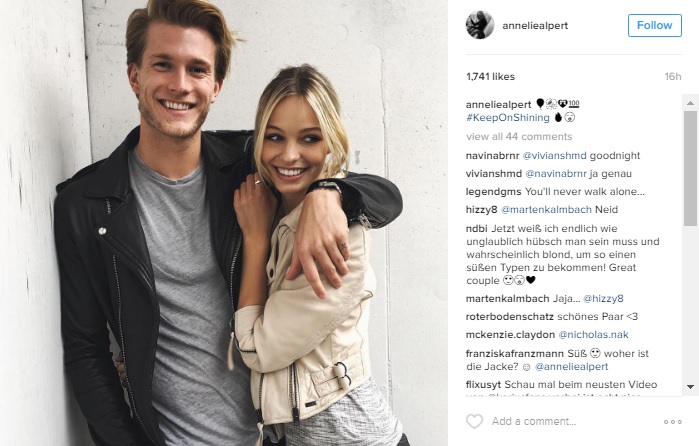 It's hardly surprising that Karius has got such a stunning girlfriend, as not only is he a famous footballer who has just completed a move to one of the world's biggest clubs, he's also pretty easy on the eyes himself. Our female fans will no doubt love him, and Emre Can will have some competition for their affections.
SEE MORE:
Liverpool transfer news
Jurgen Klopp hasn't signed him for his looks though, as he's also a fantastic shot-stopper. He looks more than likely to wrestle a starting spot of Simon Mignolet pretty quickly, and hopefully we'll finally have a top quality and reliable keeper marshaling our defence.