---
This is no way to treat a Liverpool icon and a legend of the game!
Somebody at Los Angeles Galaxy subjected Steven Gerrard to embarrassment last night when they sent out our former captain with a shirt that had his name spelt wrongly.
To clear it up for our American cousins. It is G-E-R-R-A-R-D, not G-E-R-R-R-A-D!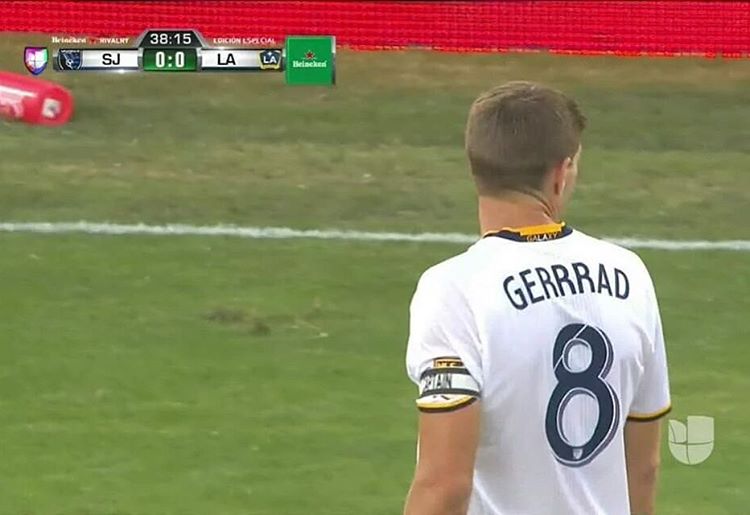 Gerrard is Galaxy's marquee player; how can the kit supplier possibly get that wrong? And how could there not have been a spare shirt for the 36-year-old once the gaffe was noticed?
You would never have gotten that at Liverpool, Stevie.
Playing under a new alias did not affect the Anfield great as he provided an outstanding assist for Mexican striker Giovani Dos Santos in a 1-1 draw with San Jose Earthquakes.
SEE MORE:
Liverpool transfer news
Video: Steven Gerrard shows class is permanent with awesome assist for LA Galaxy
Predicted England XI v Iceland: Two Liverpool stars start, another two dropped for right reasons