---
Jon Flanagan has been out of action for what seems like forever with a nasty injury problem, but looks set to return this season. He took part in the first day of pre-season under Jurgen Klopp, and certainly appeared in good spirits.
The full-back looked fantastic when he first broke into the side, and appeared to have an incredibly bright future. Injury has obviously stunted his growth and progress somewhat, but hopefully he returns fully fit and finds the form he was showing before his nasty injury.
Check out the image below: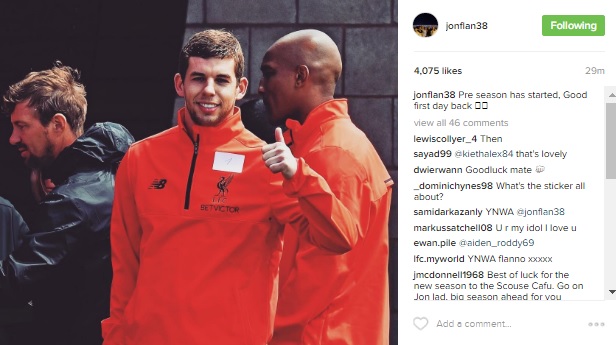 He's 23-years-old now and is no longer really a youngster, so he'll no doubt be looking to make up for lost time. It's unclear whether he'll be in Jurgen Klopp's plans immediately, but his versatility certainly makes him an asset.
SEE MORE:
Markovic hoping to win Klopp over in pre-season

It would be a real shame if his injuries were to prevent him from realising the potential he showed, so hopefully he's able to force his way back into the side.