---
We think it's probably fair to say that when most Liverpool fans first heard about the Wijnaldum links, there were a few moments of head scratching.
Of course, when you sit and think about it, it makes sense; we at Empire of the Kop think he'd be a great addition and are hopeful the deal can be completed ASAP without any serious hiccups.
If Twitter and Facebook are in any way representative of the fanbase (they're probably not!), there are a few Reds who are either still on the fence or are downright against the Dutchman's arrival.
SEE MORE
Two academy players will go on tour – but who?
Markovic staying at Anfield
Klopp gets nostalgic with best friend
If you're one of them, perhaps this stat will change your mind.
If we sign Wijnaldum, we will have the two joint-third highest midfield goalscorers in last season's Premier League. (and that's using a loose definition of "midfielder").
Here's the full list: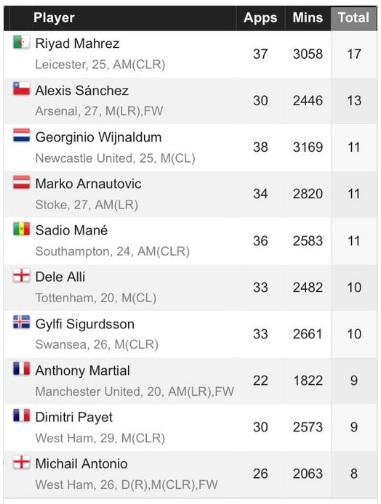 Just let that sink in for a moment — how often last season did we say the likes of Milner, Lallana, Henderson, and Can were not contributing enough goals to support the forwards?
Klopp has identified two clear issues in this window – a lack of height and a lack of goals from midfield – he's well on the way to solving both.