---
Not the best bit of PR from Holler watches, we must admit…
Five days back, the official website announced that we'd signed a global partnership deal with Holler, with the company to become our 'official timing partner'.
Holler will produce a range of special edition Liverpool watches, which will be available for fans to purchase. They'll be promoted by Liverpool legends wearing them, and our social media channels will push their products, too.
Billy Hogan, Liverpool's chief commercial officer, said: "It is great to welcome Holler to the LFC family. We're delighted we can work together to bring new ways for fans to wear their pride for the club.
"Holler is an exciting brand and we very much look forward to working together on this partnership."
So when this tweet went viral last night, Liverpool fans were a little surprised…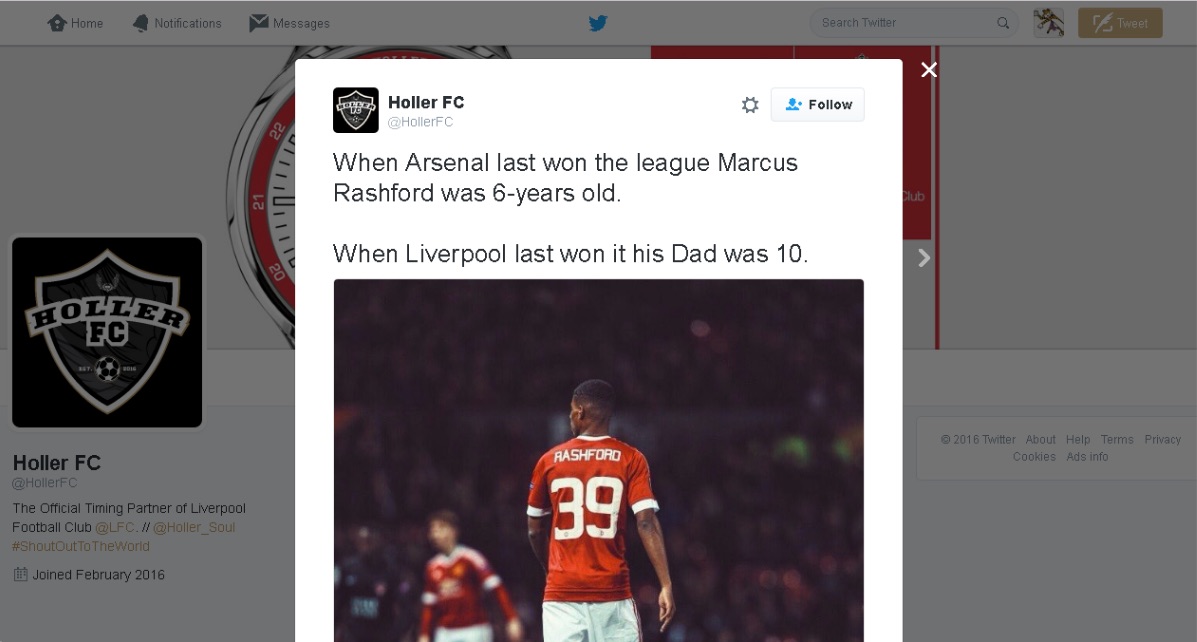 You can even see on the left that @HollerFC have boldly boasted they're the 'Official Timing Partner of @LFC', so this is pretty unforgivable!
If you're partnered with Liverpool, don't make jokes about our title drought, especially when lauding a Manchester United fan at the same time!
Marcus Rashford scored a hat-trick last night for England Under-21, and we're happy to admit the lad is extremely talented… But being Liverpool fans, that's as far as we'd go.
We're sure there's a 'social media expert' getting a stern telling off this morning!