---
We have just thumped Hull City 5-1 in the league at Anfield.
The result moves us up to third place in the table, one behind Spurs and four behind City.
In the excited aftermath of the match, we stumbled across this heat-map from James Milner: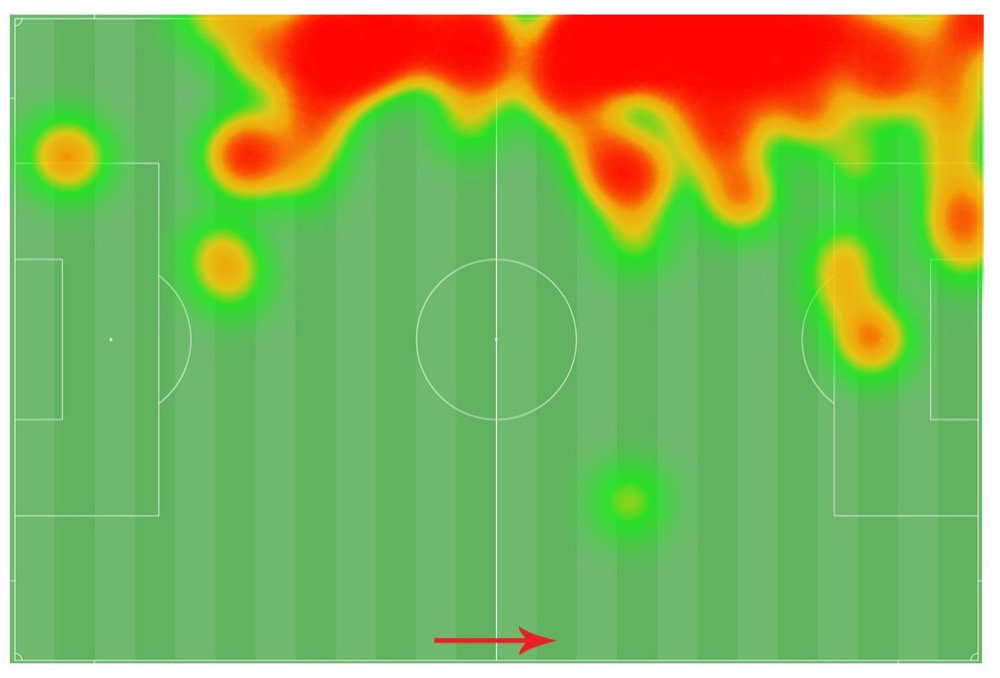 It reveals a couple of interesting things (and not just the fact he took two penalties!)
Firstly – look at how much time he spent in the opposition half – he was near their goal line more often than he was near own goal line! It's what Klopp demands from his full-backs and it's vital to the way he likes to set up his team. The fact Milner has taken this onboard underlines his value to the German.
SEE MORE
Klopp discusses season ambitions
Savage speaks about LFC title bid
Kevin Stewart in hilarious training ground error
Secondly – look at those lines where he cuts inside. That's a problem – it slows our attacks down and gives the other team chance to get back in position. It's not a criticism of Milner, it's totally understandable, but it shows the drawbacks of starting him there.