---
Jordan Henderson's rise to form this season is really starting to get the recognition it deserves.
The Reds captain has been outstanding for Jurgen Klopp so far and seems to be thriving from under the radar as the team's attacking stars continue to hog the spotlight.
A graphic produced by BBC Sport displays Henderson's involvement in yesterday's 4-2 win against Crystal Palace.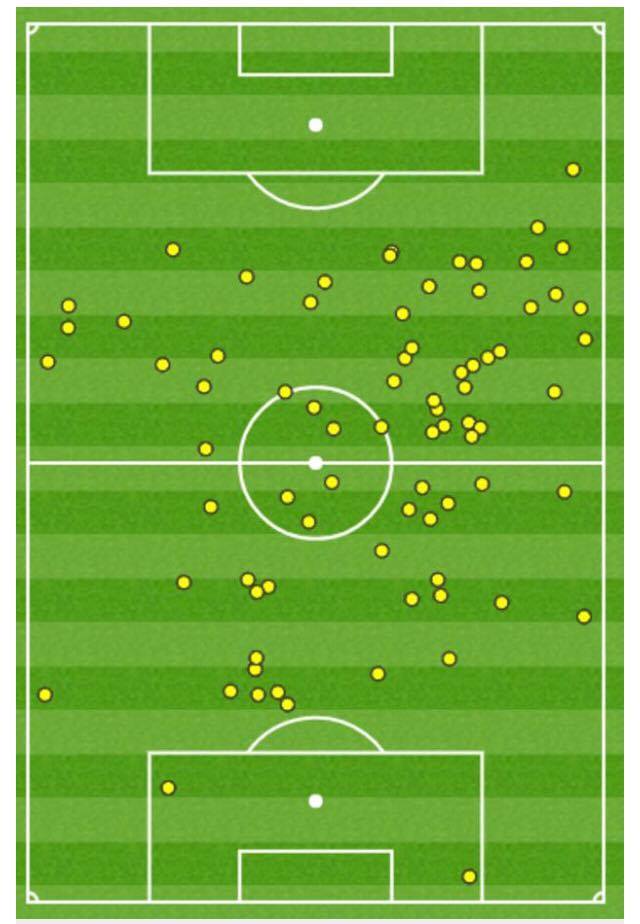 SEE MORE:
Klopp goes all Brendan Rodgers as he admires his team's mental strength following win at Crystal Palace
Henderson has bought into Klopp's desired high pressing as well as anyone and is replicating the kind of work rate and focus that made him such a key player when Liverpool finished second in the 2013/2014 campaign.
While the attacking stars of the team earn the plaudits for their movement and interchanging, the midfielder is quietly going about very similar business.
He is popping up all over the pitch, as shown by the graphic, and is working with teammates in every position as he strives to keep the ball moving quickly and to stretch the opposition.
He knows when to slow things down and play simple but he also knows when to show some urgency by feeding the options ahead of him.
The signs are there that he is really maturing as a player and a leader. Just like in the 2013/2014 season, it seems he is enjoying those around him getting the attention rather than being the focus himself.
Henderson has become surprisingly key for a player that Klopp didn't appear to fancy upon his appointment as manager.