---
Praise of the highest order from someone as talented as Zinedine Zidane, does well to recognise the true extent of Steven Gerrard's place as one of the greatest to have graced the sport.
Zidane's words regarding Gerrard deserve to be remembered on the day of the Liverpool legend's retirement from football.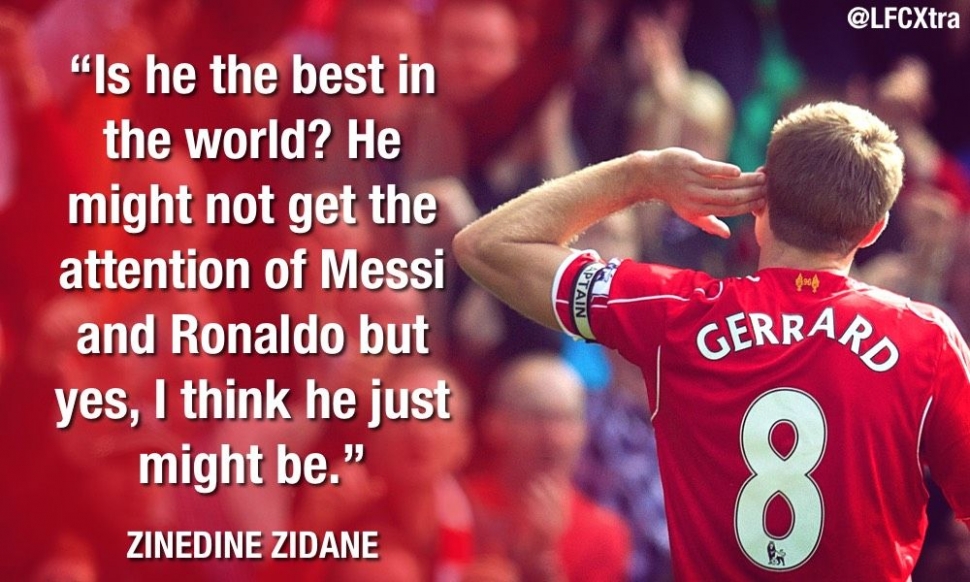 SEE MORE:
Former and current professionals unite on social media to pay tribute to Steven Gerrard
It is difficult to argue with a statement like this, especially when it comes from someone like Zidane.
Throughout his Liverpool career, Gerrard has had an incredible influence on his team as an individual and, in that respect, can be praised as highly as Lionel Messi and Cristiano Ronaldo.
He was his side's saviour at times, his side's go to man and the figure everyone looked towards, in search of some inspiration.
Not only was he a leader and a fighter, but he had the technical ability as the complete midfielder, to back it up. At his very best, there was nothing this man wasn't capable of doing on the football pitch.
Is he the best in the world? We, too, think he just might be, Zinedine.