---
Keep up, BBC.
Poor old Andreas Kornmayer. The BBC didn't even mention his name on the photograph of him at the Barcelona game last night, with a likely explanation being that they didn't even know who he was.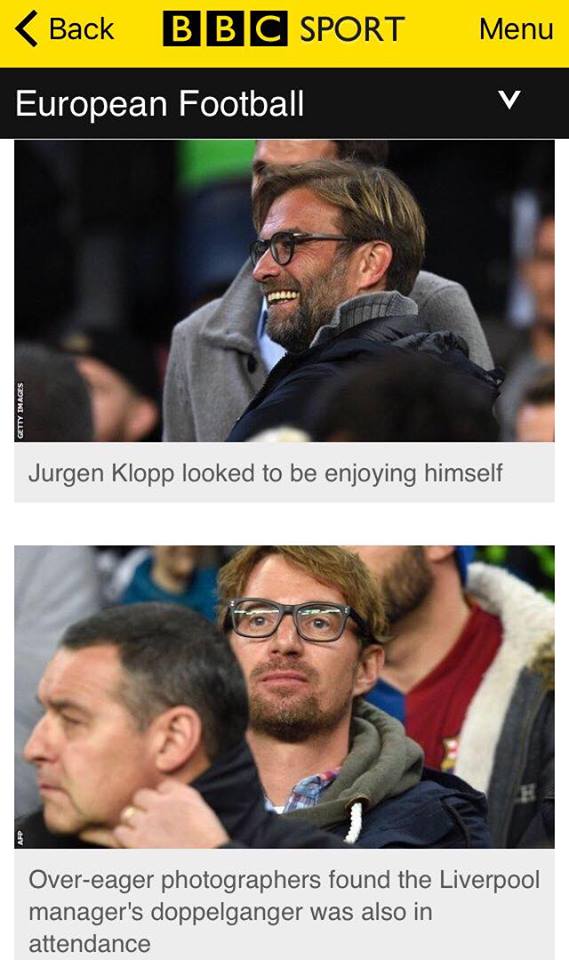 Image: (bbc.co.uk)
SEE MORE:
Klopp reportedly rules out January move for in-demand defender
It seems that Kornmayer has been recognised as Jurgen Klopp's lookalike more than he has actually been recognised as Liverpool's fitness coach.
The former Bayern Munich man was initially dubbed as Klopp's doppelganger during the pre-season win over Barcelona. While the joke has since been acknowledged by every Liverpool fan, it appears there are still some who might not have caught on yet.
Little do they know, he's been key to our excellent start to the campaign.