---
What a great story this is.
Eight-year-old Liverpool fan Luke Kesterton has deservedly received recognition for his performance in the recent 3-0 win over Middlesbrough after he continued to sing James Milner's name despite being sat amongst the home fans.
Milner had been bombing up and down the left flank all game and eventually caught on to Luke's constant support from the stands before giving his shirt to him at the end of the game.
Luke's dad James has heaped praise on the vice-captain after his gesture handed one young Red an early Christmas present.
He told the Liverpool Echo: "It was a truly amazing experience and gesture from James Milner who has made my son's Christmas Day come early. We will never forget that."
"It's a once in a lifetime thing and a fantastic gesture from Milner. I can't speak highly enough of him. The support from the Liverpool fans on the night was fantastic."
"Luke has taken the shirt into school today and he's so happy with it. Honestly, I can't speak highly enough of Milner for it. I'm going to contact Liverpool and try and say thank you to him for the gesture."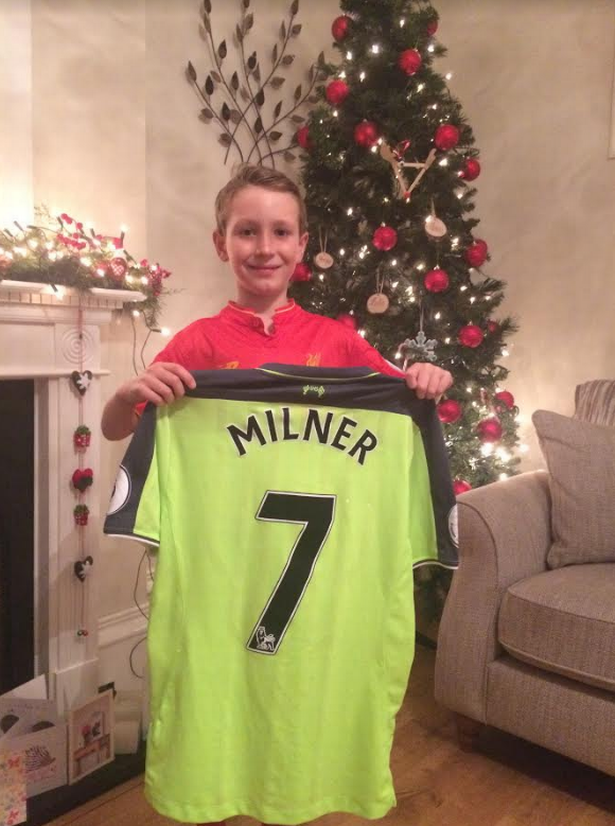 SEE MORE:
Klopp teases Reds fans with injury update on Philippe Coutinho
Get Luke in the Kop is what we say. Some fans could learn a thing or two from the young Red.
Milner taking the time to notice his supporter is testament to what a great professional he is and what a great player he is to have at the club.
Keep up the good work, Luke. Sounds like we could do with someone like you at every game.