---
It wasn't just the disappointing result against Southampton but the lifeless Liverpool performance that ensured next weekend's clash with West Ham is worthy of being labelled the biggest game of the season.
Slaven Bilic's side will still be high in both spirit and confidence after somewhat derailing Tottenham's late title charge and will feel fully equipped to pile on the misery for yet another team fighting towards the top of the table.
Unlike Southampton's reserved approach, though, the London club will undoubtedly set out to put on a show for their fans and punish Liverpool if they replicate yesterday's dire display.
An uninspiring Anfield outing has to be followed up with a demonstration of the intensity and explosiveness that fans have grown to love about this team. There will be no excuses for a lack of effort, desire or energy in a game that could make or break this club's season.
It wasn't so much a case of what could be discovered about Liverpool on Sunday but instead an exposure what needs to be put right and what could be changed within the upcoming week.
Dan the man…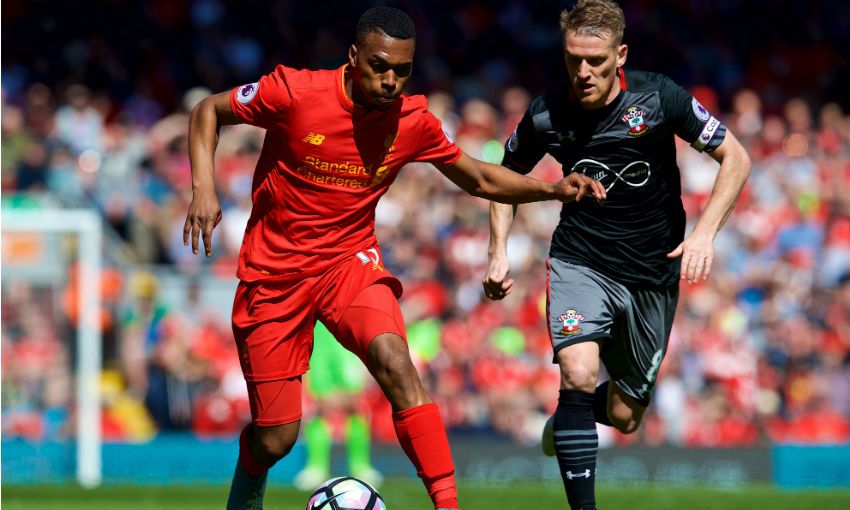 Jurgen Klopp surely can't resist the temptation to start Daniel Sturridge any longer? A 20 minute cameo saw the striker look sharper and more hungry than any other Liverpool player on the pitch. Goals are what this team needs and that is exactly what he can provide. Doubts over whether he can incorporate the pressing Klopp demands should be diminished by the reality he shouldn't need to. It's time to let those around him retain possession and give him the freedom to roam and position himself in and around the opposition box. There is a case for the idea Sturridge works as hard as Divock Origi has in recent weeks, anyway.
He can do the running, but that's not what Liverpool need him for at the moment. Origi's contributions have been easily forgettable of late and, in turn, opened the door for a determined Sturridge to come in and help Liverpool see the task through. The team's last four goals have come from Emre Can's bicycle kick against Watford, Philippe Coutinho's free-kick against Crystal Palace, Roberto Firmino's header from a set-piece against West Brom and his stunning strike against Stoke. If it is taking a moment of magic for Liverpool to beat teams, Sturridge is an ideal man to turn to.
Adding some young legs…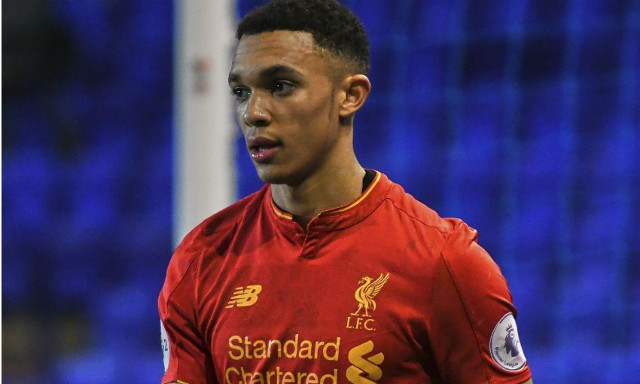 Making drastic adjustments at such a late and defining stage of the season is something Klopp is likely to stay well away from. Considering doing so, however, is unavoidable after seeing Southampton defend comfortably thanks to his side's lack of width and pace. Trent Alexander-Arnold poses as an intriguing option and a potential 'plan b', promising to inject energy and a willingness to stretch the pitch and run in behind. He is a free spirit and could be a surprise candidate to be an impact substitute and help add an urgency and excitement Liverpool may be in need of. In both he and Nathaniel Clyne, Klopp would have a potent duo down the right-hand side and a source of unrelenting runs to the byline.
Bring back Liverpool's missing Brazilians…
Both Philippe Coutinho and Roberto Firmino completely faded yesterday and, worryingly, look as though they were out of ideas. Neither man moved the ball as quickly or as crisply as they usually do, nor did they once seriously threaten to break down Southampton's tight defence. It wasn't the exhibition of two of Klopp's star men taking responsibility that is needed during the club's fight for Champions League football. Anfield was left in wait to see at least one of them demand the ball constantly in the second half with the belief that they could change the game on their own. Not once did they show signs of becoming the players, many believe they can be, that their teammates turn to for answers. Anything Liverpool do well in an attacking sense often comes through the Brazilian duo, which is why their disappearance against Claude Puel's side cannot be repeated. The pair carrying no goal threat marked another hint at how important Sturridge could be in the final two games.
Make a change, Jurgen…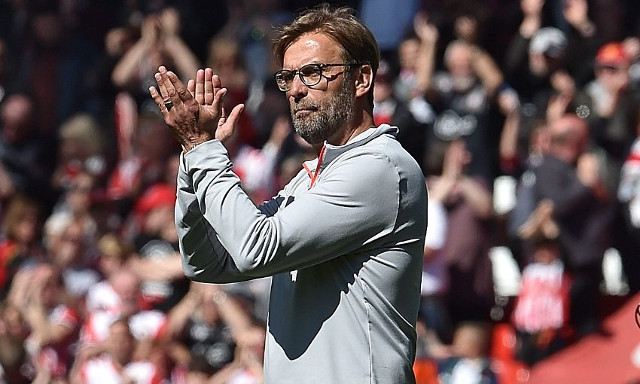 Liverpool were crying out for changes to be made within five minutes of the second half. Everyone seemed to think so apart from Klopp himself. Fans are of course by no means as qualified as the manager to make such a judgement, but it just seemed obvious at the time. Coutinho and co didn't quite know what to change to breach a defensive unit that was rarely troubled all afternoon and yet the Reds boss continued to wait. Sturridge and Adam Lallana were introduced far too late in the day and made the reluctance to bring them on earlier all the more frustrating by looking sharper in 20 minutes than the rest of the team had throughout the entire match. A 'plan b' can't come at the moment without substitutions being made. In games like yesterday, there is no harm in making changes to give the opposition a reason to rethink their setup or approach again.
Chin up, Milly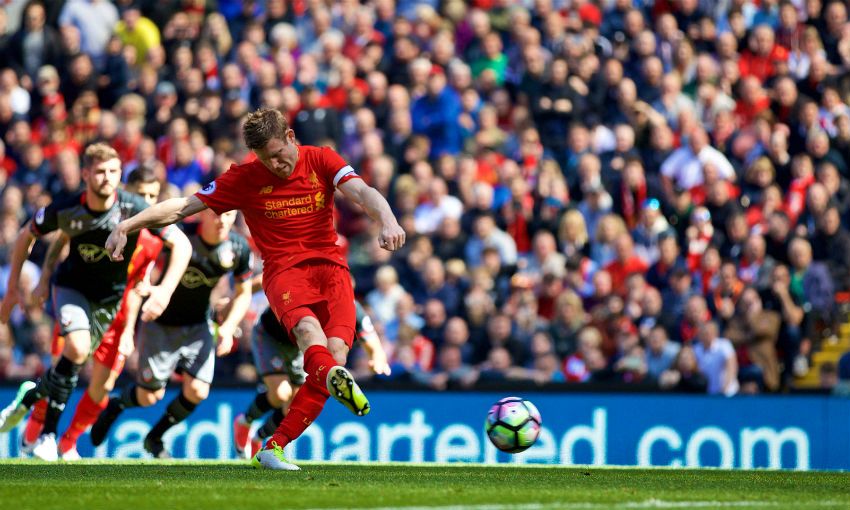 James Milner's penalty miss cruelly disguised the fact he was by no means to blame for the result. In fact, he was one of few men in red who played with a bit of fight. Not everything came off for him but not once did he stop going looking for the ball or carrying out his defensive duties. He did his main job and helped keep a clean sheet. The fact he was visibly hurting after the game should be something his teammates look at and want to make up for by stepping up their efforts against West Ham.
SEE MORE:
Liverpool man fails to mask disappointment as he reflects on Southampton draw