---
A scorching Sunday afternoon in the capital threatened as a dangerous fault in a mission to conceal the Liverpool jersey hiding beneath my jumper from the West Ham fans that surrounded me.
The draw strings to my hoodie bore the brunt of a dedication to prevent the glistening shade of red from creeping into the view of disgruntled Hammers.
Daniel Sturridge's familiar celebratory dance and an apparent Gini Wijnaldum handball somewhat fuelled a growing hostility amongst the home supporters and alerted me to the seemingly popular four letter expletive that my secret made me susceptible to.
'Aren't you hot in that jumper?' teased the season tickets holders who kindly offered me their spare seat for the day, knowing full well I was probably risking an afternoon of unrelenting abuse by unveiling a Liverpool shirt.
The duo in front of me sporting sunglasses and flowery Hawaiian shirts didn't help my cause either, typifying a gloriously sunny afternoon inside the London Stadium and, in turn, making me look positively insane having remained dressed for winter for the entirety. The clues were there, including a notable refusal to stand up and sing about bubbles.
Two hours of sweating was thankfully well worth it as the Reds performed heroically to move just one win away from a place in next season's Champions League.
A simple smile had to suffice as disguised joy following each of Liverpool's goals. Being unable to unleash my sheer delight and resist an overwhelming temptation to match the jubilation in the away end proved to be a far more difficult task than I could have imagined.
My undetected allegiance was made all the more pleasing by an emphatic display predominantly orchestrated by two footballing geniuses.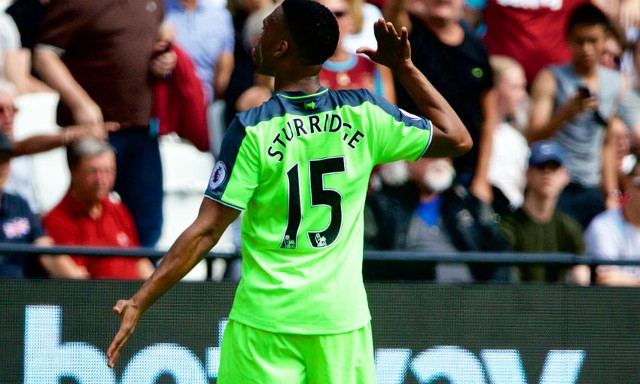 It was a blissful sight to see Sturridge moving so freely, breaking into sprints and controlling the game at times. He went someway towards again justifying my undying love and appreciation for what a star he truly is. Few visibly light up and look a brainwave ahead of the opponents more so than Sturridge when he has the ball at his feet. One dazzling display later and Reds have yet again been swayed towards a fear of letting him leave this summer. A fear over what a costly mistake it could be.
Sunday was a reminder that, if his body allowed it, he would without question be the 20-goal-a-season striker Liverpool yearn for. Not only was his sharpness, attacking prowess and technical brilliance back on show again, but so was the work ethic, passion and determination few believed he was capable of.
Coming to terms with the fact that it could have been one of his final games for the club is incredibly hard given just how rejuvenated he looked, not to mention how close he has been with the manager of late. Keep him, Jurgen. Just keep him.
His inspired outing was matched by an equally magical Philippe Coutinho, who didn't wait around to demonstrate how valuable he could be in the deeper midfield role Klopp recently identified as his future position.
The Brazilian, in addition to Sturridge for that matter, was a class above and again teased signs of moulding into one of the team's quiet leaders. A central figure his teammates want on the ball and a man prepared to control games in the way his talent dictates he can.
Few could have foreseen Liverpool's perfect approach and response to such a high-pressure situation. Klopp's men were brave, confident and in the mood to punish the hosts. Watching those toxic-thunder strips hunt in packs to retain the ball and attack in numbers was a joy to behold and a timely reminder of what a force this team can be going forward.
The mass exodus sparked by Divock Origi's goal ended up being the source of a Grinch-like smile on the face of a proud Red feeling far too smug about what he had just witnessed. Had I enjoyed my first visit to the new ground? Most certainly.
Let's finish the job now, Reds. Take that same intensity, that same healthy arrogance, that same explosiveness and that same self-belief and finish the job against Middlesbrough next week.
SEE MORE:
Wijnaldum on how Liverpool can make final 'biggest game of the season' easy